Analysis of latest tungsten market from Chinatungsten Online
The ammonium paratungstate (APT) and tungsten powder prices in the Chinese market continue to maintain stability on March 2, 2023 when the market is caught in wait-and-see atmosphere with rare deals concluded.
The support from the cost side is relatively clear. The price of tungsten raw materials remains firm under the inflationary environment and the sellers' reluctance to sell; the supply side is stable, and low-level resources are difficult to find in the market. During the two sessions, the impact of control on the production and operation of tungsten mines is limited, but the market tends to keep firm. The demand side was not good enough, and the prospect of market recovery was optimistic, but the enthusiasm of buyers to receive goods during the current adjustment cycle was not good.
Generally speaking, the current tungsten market negotiations focus on stability, and the market trading sentiment needs to be boosted, waiting for the recovery trend of the domestic economy and consumption, as well as the results of the market supply and demand pattern game.
On the macro level, with the acceleration of the resumption of work and production of enterprises and the resumption of business and market, domestic manufacturing and non-manufacturing economies are recovering well. According to the National Bureau of Statistics, in February China's manufacturing PMI was 52.6%, an increase of 2.5 percentage points from the previous month; the non-manufacturing PMI was 56.3%, an increase of 1.9 percentage points from the previous month; the comprehensive PMI output index was 56.4%, an increase of 3.5 percentage points from the previous month.
Prices of tungsten products on March 3, 2023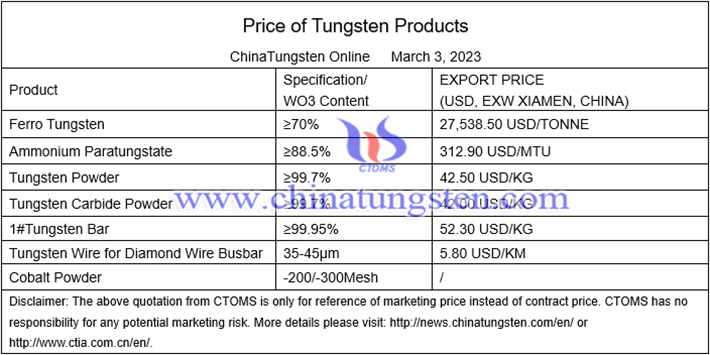 Picture of tungsten trioxide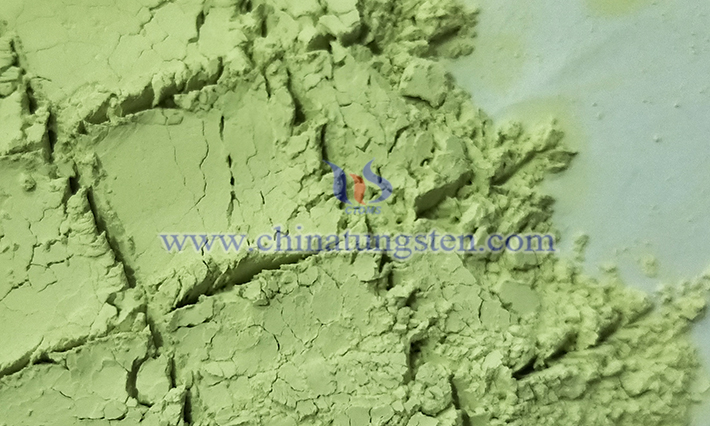 Follow our WeChat to know the latest tungsten price, information and market analysis.