Details

Category: Tungsten's News
Published on

Friday, 25 November 2022 16:32
This week, China rare earth market remained stable overall. At the beginning of the week, due to the slight increase in the enthusiasm of downstream users for inquiries and purchases, the prices of mainstream light and heavy rare earth raw materials rose. However, due to the limited increase in downstream demand near the weekend, the price increase of rare earths was obviously weak.
According to Chinatungsten Online, favorable factors in the market include: Affected by the unfavorable epidemic situation in many places, the output of some rare earth manufacturers has been reduced, coupled with the support of production costs, the holders are more willing to maintain firm quotations; new energy vehicles, The rapid development of rare earth downstream industries such as wind power generation is conducive to the increase in the use of rare earth functional materials.
The main negative factor is that the current global economic situation is not good, which will suppress consumer sentiment to a certain extent. News: The latest data from the China Association of Automobile Manufacturers shows that in October 2022, my country's auto exports hit a record high, reaching 337,000 vehicles, a month-on-month increase of 12.3% and a year-on-year increase of 46%. Among them, 109,000 new energy vehicles were exported, an increase of 1.2 times from the previous month, and an increase of 81.2% year-on-year, accounting for 32.3% of the total exports.
Prices of rare earth products on November 25, 2022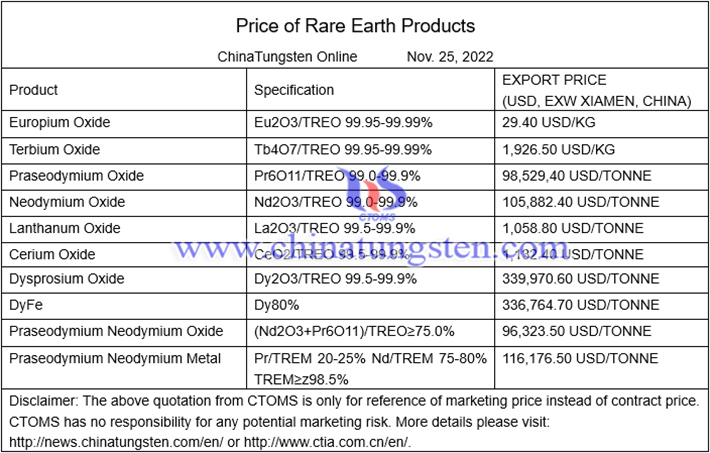 Picture of lanthanum oxide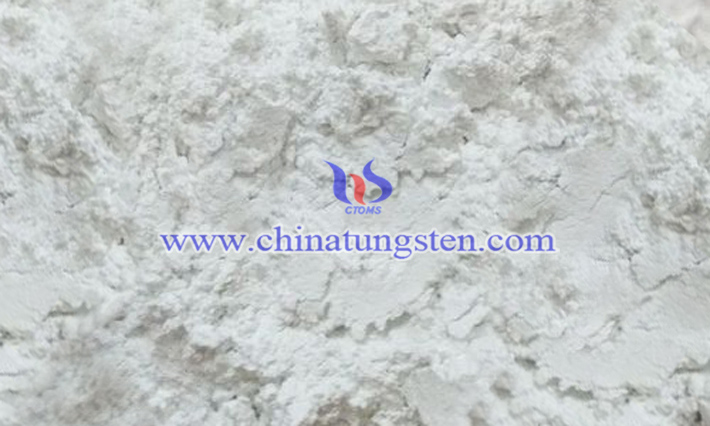 Follow our WeChat to know the latest tungsten price, information and market analysis.