Details

Category: Tungsten's News
Published on

Thursday, 24 November 2022 18:14
China rare earth market maintains a stable operation as a whole. Under the intertwining of negative and positive factors, the negotiation atmosphere between buyers and sellers is slightly deadlocked, so the spot circulation is small and the industry's confidence in the market outlook is low.
Currently, the prices of praseodymium neodymium metal and dysprosium iron alloy are consolidating around RMB 790,000/ton and RMB 2,300,000/ton respectively.
From the perspective of positive factors, first, due to the relatively tense epidemic situation in Inner Mongolia and other places, the current rare earth market is in a downturn, and the environmental protection crackdown in many places has been strengthened, some rare earth manufacturers have taken the initiative to reduce production, which is conducive to the quotation of the holder; It is supported by the good development of production costs and emerging industries such as the new energy industry, and suppliers are less willing to make price concessions.
From the perspective of negative factors, under the influence of repeated delays in the new crown epidemic, high overseas inflation, and frequent interest rate hikes in Europe and the United States, the downward pressure on the global economy has increased and the risk of recession has increased, which has largely suppressed the consumption desire of downstream rare earth enterprises. , coupled with the current slightly loose supply of rare earth raw materials, consumers are slowing down the pace of purchases.
News: Customs data shows that in October 2022, my country exported 8,252 tons of rare earths and their products, a month-on-month decrease of 12.88%, and a year-on-year decrease of 8.48%; the export value was 2,994.81 million yuan, a month-on-month decrease of 6.58%, and a year-on-year increase of 616.62%. From January to October 2022, my country has exported a total of 95,701 tons of rare earths and their products, with an export value of 32,181.63 million yuan.
Prices of rare earth products on November 23, 2022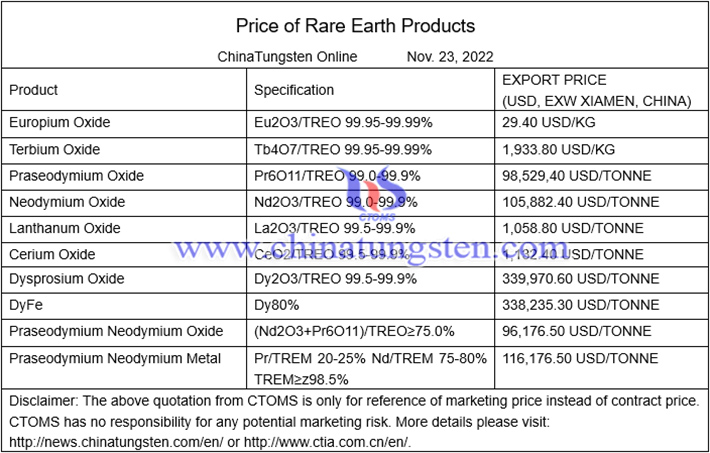 Picture of neodymium oxide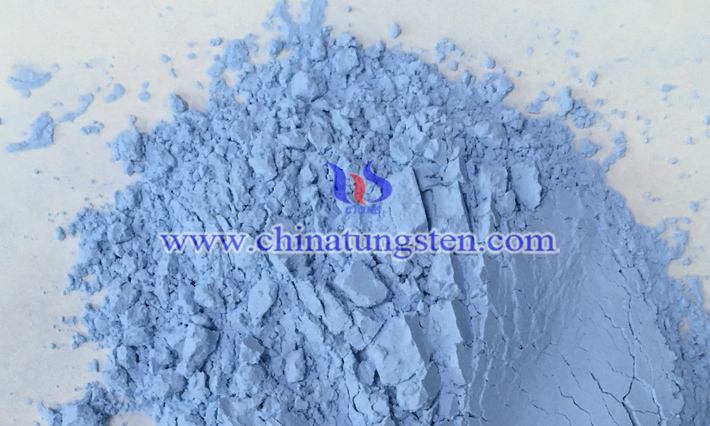 Follow our WeChat to know the latest tungsten price, information and market analysis.