Details

Category: Tungsten's News
Published on

Friday, 11 November 2022 17:30
Analysis of latest tungsten market from Chinatungsten Online
China's ferro tungsten and tungsten carbide powder prices continue to be weak as the recent severe epidemic in many places in China has intensified the consumption pressure of cemented carbide ends to a certain extent.
The overall market demand is expected to be poor during the year, and the bidding state still exists. However, the high cost of environmental protection and energy and the decline in the grade of tungsten ore resources have gradually increased the intention of the raw material market to build a bottom and stabilize the market after the downturn. Recently, the price adjustment range of tungsten products has narrowed. In the short term, the market is expected to be in a stalemate.
In terms of macroeconomics, according to data from the Bureau of Statistics, China's CPI in October rose by 0.1% month-on-month, up 2.1% year-on-year, and the increase was 0.7 percentage points lower than the previous month. Among them, food prices rose by 7.0%, a decrease of 1.8 percentage points from the previous month, affecting the CPI increase of about 1.26 percentage points. The price of pork rose by 9.4% month-on-month, an increase of 4.0 percentage points from the previous month; a year-on-year increase of 51.8%, an increase of 15.8 percentage points from the previous month. In October, China's PPI increased by 0.2% month-on-month and decreased by 1.3% year-on-year, mainly due to the high comparison base in the same period last year.
Prices of tungsten products on November 11, 2022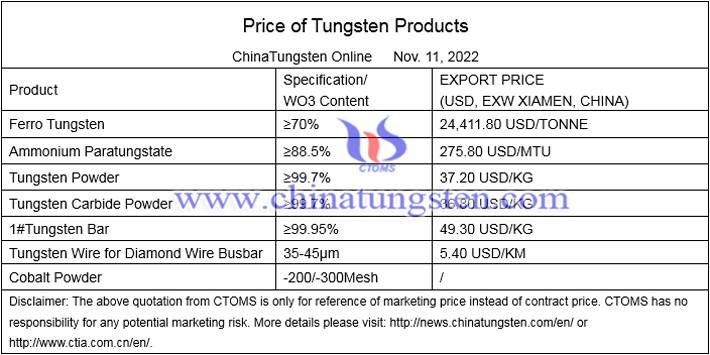 Picture of tungsten granule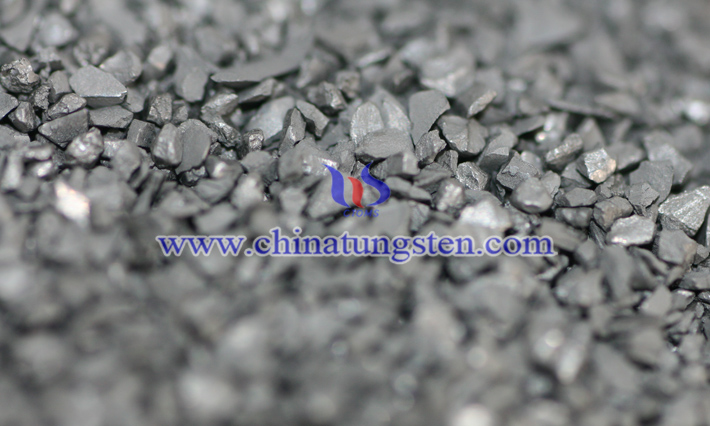 Follow our WeChat to know the latest tungsten price, information and market analysis.