Details

Category: Tungsten's News
Published on

Wednesday, 21 September 2022 16:26
China's domestic rare earth market is showing a bottoming and rebounding pattern on September 21, 2022, With the increase in downstream demand and the difficulty in increasing the supply of rare earth raw materials, the consumer market has gradually shifted from a buyer's market to a seller's market.
This is mainly reflected in the increased confidence of suppliers in raising prices and the growth of actual orders. accelerate. At present, the prices of praseodymium oxide and neodymium praseodymium have exceeded the threshold of RMB 700,000/ton and RMB 800,000/ton respectively.
According to Chinatungsten Online, the main reason for the increase in market demand is that the National Day holiday is approaching, and the enthusiasm of magnetic material enterprises to replenish inventory has generally increased. And the current rare earth selling price is still relatively low, and many rare earth manufacturers release less production capacity.
In terms of news: The Management Committee of the Rare Earth High-tech Zone stated that in August, Baotou Rare Earth High-tech Zone contacted more than 150 enterprises, scientific research institutes, associations and chambers of commerce by means of "going out and inviting in", of which nearly 24 went out to visit enterprises. Family. Signed contracts for 19 projects including Ningbo Zhaobao Magnetics "Construction of 8,000-ton High-Performance Sintered NdFeB Magnet Project" and Hebei Lufeng "Rare Earth Galvanic Silk Project", with a total investment of 4.24 billion yuan; 14 projects with a total investment of 14 1.79 billion yuan, and the contracted project landing rate was 73.7%.
Prices of rare earth products on Sep. 21, 2022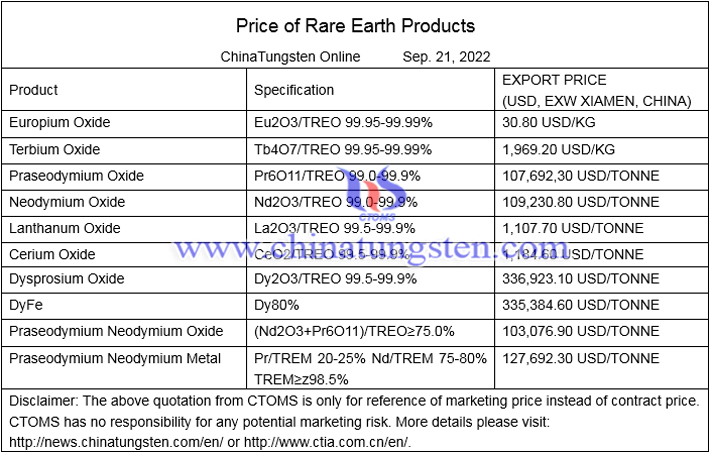 Picture of cerium oxide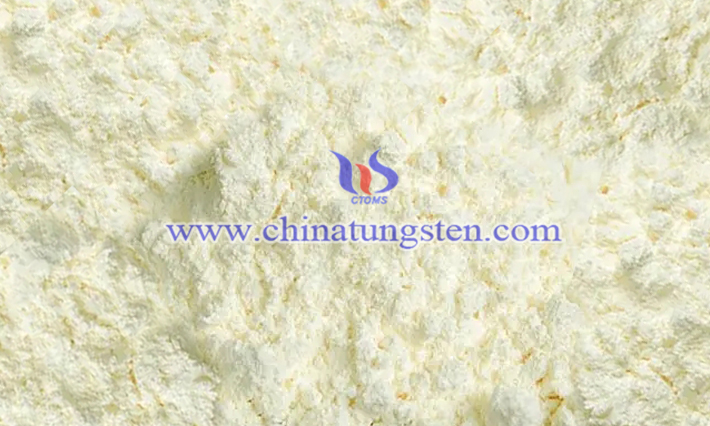 Follow our WeChat to know the latest tungsten price, information and market analysis.