Details

Category: Tungsten's News
Published on

Monday, 19 September 2022 17:11
At the beginning of the week, China rare earth price is generally within a reasonable range. Under the circumstance that the demand of downstream users was lower than expected and the global economic situation was not optimistic, the price of rare earth raw materials rose slightly weakly.
The National Day holiday is approaching and the global epidemic has not yet subsided. Most rare earth smelting and separation enterprises are subject to certain restrictions on production. Coupled with the support of production costs, stockholders are even more reluctant to sell at lower prices.
In terms of news: Jiangxi Provincial Development and Reform Commission stated that in August, the average price of 65 kinds of household necessities included in the monitoring catalog in the province increased by 44, 19 and 2 levels from the previous month, and 51 and 14 or 0 levels compared with the same period last year; steel, cement, Rare earth prices fell, while sand and gravel prices remained stable. In August, the average sales prices of Ganzhou high yttrium oxide (rare earth) and medium yttrium europium compound (rare earth) were 350,000 yuan and 325,000 yuan respectively, down 15.66% and 9.72% from the previous month, and up 20.69% and 30.00% from the same period last year. ; The average sales price of Ganzhou tungsten concentrate per ton was 116,000 yuan, an increase of 7.41% from the previous month and a year-on-year increase of 3.11%.
Prices of rare earth products on Sep. 19, 2022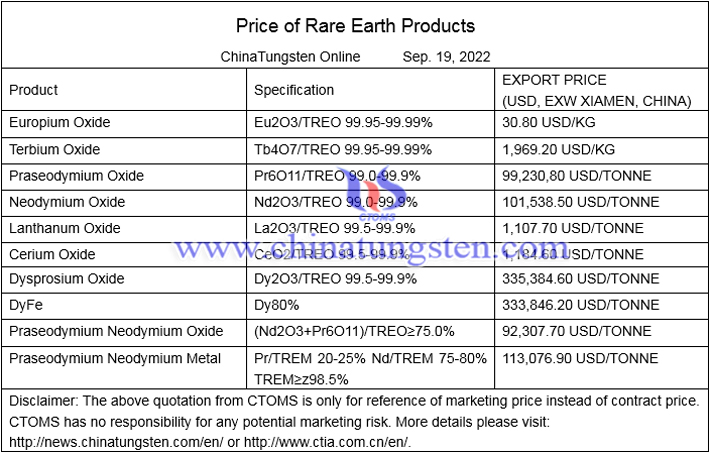 Picture of lanthanum oxide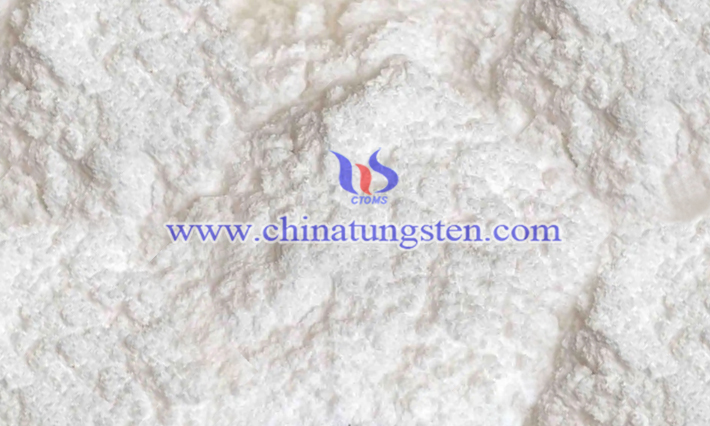 Follow our WeChat to know the latest tungsten price, information and market analysis.