Details

Category: Tungsten's News
Published on

Monday, 08 August 2022 17:19
Rare earth market quotation in China: europium oxide, lanthanum oxide and cerium oxide prices maintain stability on August 8, 2022. After the price of mainstream products fell sharply in the past few weeks, it has forced rare earth suppliers to increase their awareness of profitability, so the decline in the price of rare earth raw materials has narrowed slightly recently.
However, the negative factors in the market still exist, so it is still difficult for rare earth prices to rise significantly in the short term. According to Chinatungsten Online, the unfavorable factors in the rare earth market mainly include the low sentiment of downstream users in receiving goods, the slow growth of the global economy, and the recent off-season of traditional consumption.
In terms of news: Customs data shows that from January to July, China's cumulative rare earth imports were 69,492.1 tons, down 8.0% year-on-year, and the import value of rare earths was US$848 million, up 5.5% year-on-year; among them, rare earth imports in July were 9,351.4 tons. From January to July, China's cumulative rare earth exports were 29,865.9 tons, a year-on-year increase of 7.5%, and the rare earth export value was 640 million US dollars, a year-on-year increase of 75.7%. Among them, the rare earth exports in July were 3,637.1 tons.
Prices of rare earth products on August 8, 2022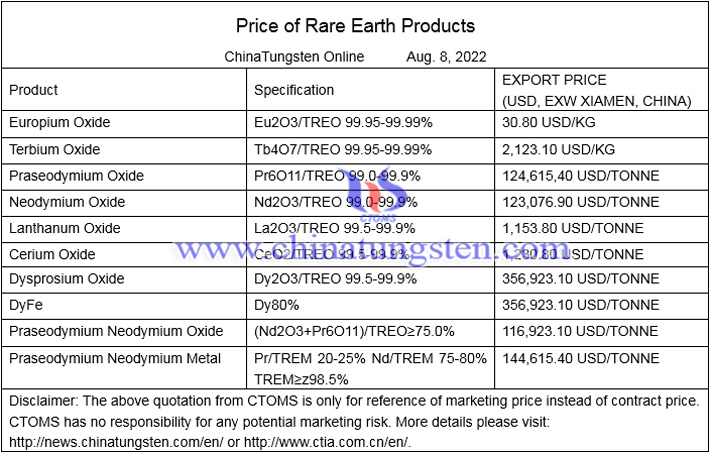 Picture of europium oxide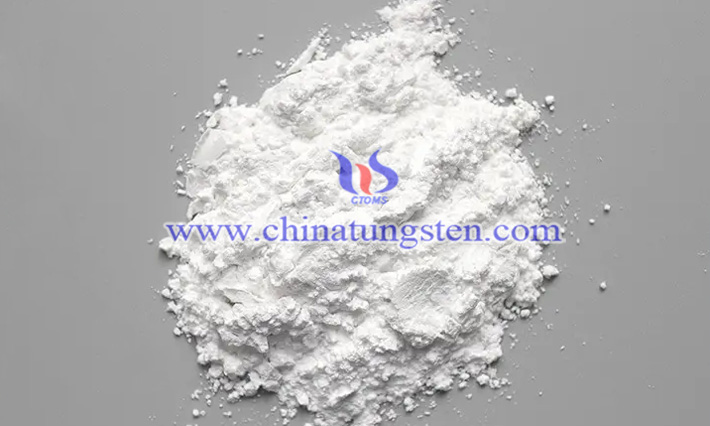 Follow our WeChat to know the latest tungsten price, information and market analysis.