Details

Category: Tungsten's News
Published on

Friday, 05 August 2022 09:09
Analysis of latest tungsten market from Chinatungsten Online
The ammonium paratungstate (APT) and tungsten powder prices continue to increase on August 3, 2022 supported by market confidence, relatively tight supply of raw materials despite of continued weak demand.
Tungsten concentrate offers hover around $17,692.3/ton. Under the background of strict environmental protection and high inflation, resource holders are in a positive mood to support the market, while downstream users are generally cautious in receiving goods. In the high-temperature and off-season cycle, the liquidity in the market is limited, and the transaction volume is very small.
China's APT export prices hit $304.2/mtu with certain differences in market buying and selling sentiment. High inflation pressure, the risk of economic recession and the uncertainty of local conflicts in the world have affected the trading sentiment of traders, and the short-term market tends to be quiet.
The price of tungsten powder stagnated at the $40.0/kg mark, and the cost pushed trading companies to test upwards. However, due to the limited increase in the consumption of cemented carbide and its products in the off-season, buyers still negotiated prices when receiving inquiries, and the overall market transaction was limited.
On the macro front, the new Special Drawing Rights (SDR) currency basket took effect on August 1, and the weight of the RMB was raised from 10.92% to 12.28%. Experts said that the further increase in the weight of the renminbi in the SDR currency basket will help increase the attractiveness of renminbi assets to global funds.
Prices of tungsten products on August 4, 2022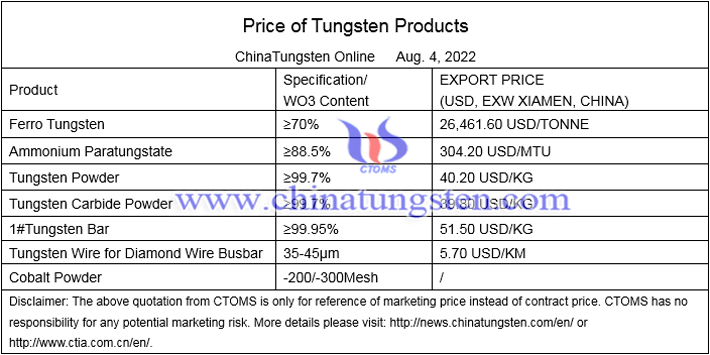 Picture of tungsten plate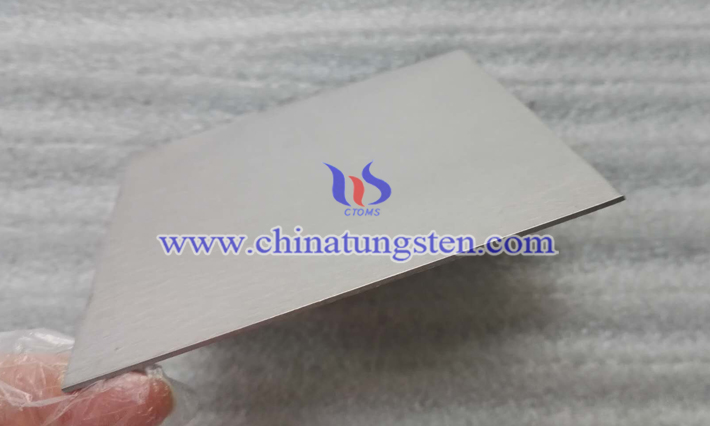 Follow our WeChat to know the latest tungsten price, information and market analysis.