Details

Category: Tungsten's News
Published on

Wednesday, 03 August 2022 17:47
Rare earth market quotation in China: neodymium oxide, lanthanum oxide and dysprosium oxide prices are still in the downward trend when traders are hesitant to enter the market, the actual trading volume is low, and the market is bearish in the short term.
However, supported by the high production cost, the difficulty in increasing the supply of rare earth raw materials in the future, and the optimistic development prospects of the new energy industry, the price of rare earth raw materials is expected to stop falling or even rebound in the future.
From the perspective of the supply side, affected by factors such as high temperature and heavy rains, unabated efforts to combat environmental protection, and the recent poor market conditions, the release rate of rare earth smelting and separation enterprises' production capacity has slowed down slightly. In addition, the import of overseas mines has been blocked. There is not much stock in the market. From the demand side, in addition to the traditional off-season of consumption, which is the reason for the increase in downstream demand, the psychology of many buyers buying up and not buying down is obvious, which is also the main reason for the lack of new orders in recent days.
In terms of news: in the first half of 2022, state-owned enterprises at Tianjin Port exported 8,975.8 tons of rare earths, an increase of 2.8% year-on-year, accounting for 65.5% of the total export of rare earths at Tianjin Port (14,000 tons); Tianjin Port exported 14,000 tons of rare earths by general trade, An increase of 13.0% year-on-year; rare earth exports from Tianjin Port to the United States were 4,518.6 tons, an increase of 76.9% year-on-year; exports to Japan were 4,275.2 tons, a year-on-year decrease of 14.9%; exports to the Netherlands were 2,417.4 tons, an increase of 8.9% year-on-year.
Prices of rare earth products on August 3, 2022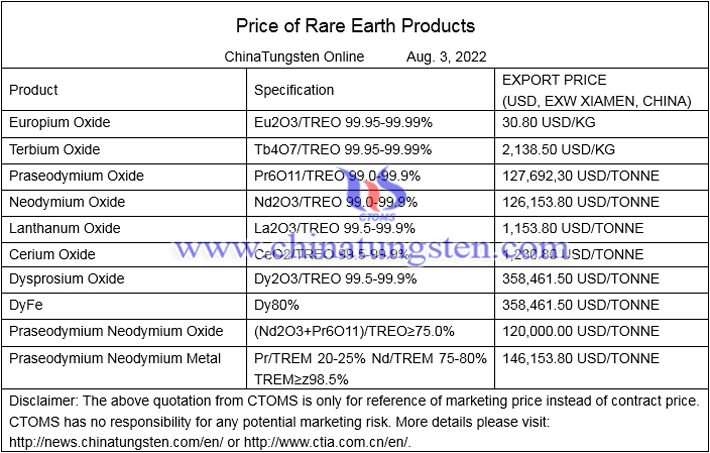 Picture of lanthanum oxide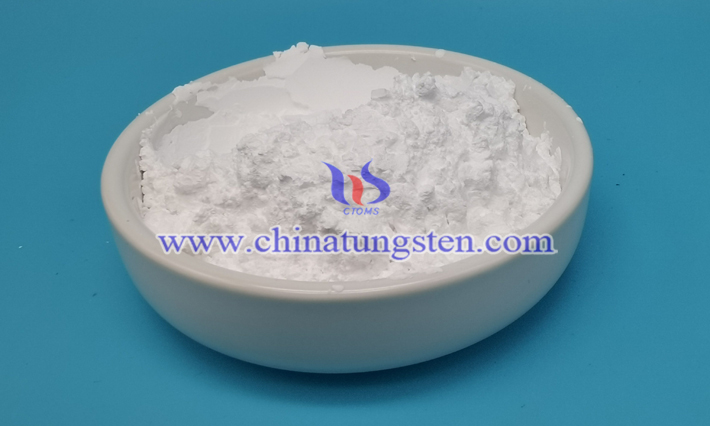 Follow our WeChat to know the latest tungsten price, information and market analysis.