Analysis of latest tungsten market from Chinatungsten Online
China 's ferro tungsten and tungsten carbide powder prices maintain stability on July 27, 2022 when the whole market is still in a stalemate. On the one hand, insiders have good consumer expectations for the recovery cycle of the domestic epidemic situation; on the other hand, there are concerns about manufacturing demand under the global high inflation and tight monetary measures.
Mining enterprises' intentional prices stand at about $17,230.8/ton with limited deals concluded; smelting factories made APT offers at around $299.0/mtu. As intermediate traders and downstream users are still cautiously concerned about the pressure on capital and demand, and the recent market consumption is low; tungsten powder sellers raised their offers boosted by the cost side, but the increase is limited considering the instabilities in the world.
On the macro side, (1) the International Monetary Fund (IMF) lowered its forecast for global GDP growth this year and next to 3.2% and 2.9% again, due to the tightening of financial conditions caused by higher-than-expected inflation in major economies such as the United States and Europe, and Ukraine. The negative effects of the crisis further impacted the world economy. (2) The price of natural gas futures in the United States has risen to a new high in 14 years due to factors such as high temperature weather, inflation, and energy shortage. Energy-intensive industries such as metallurgy, chemical industry, electric power, and transportation are deeply disturbed, especially in the current era of carbon emission control. severe. (3) If Russia's natural gas supply is completely interrupted in July, the EU will face a natural gas supply gap of 45 billion cubic meters in winter.
Prices of tungsten products on July 28, 2022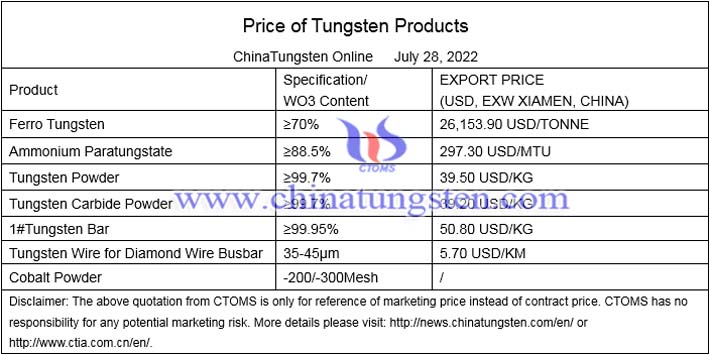 Picture of ammonium metatungstate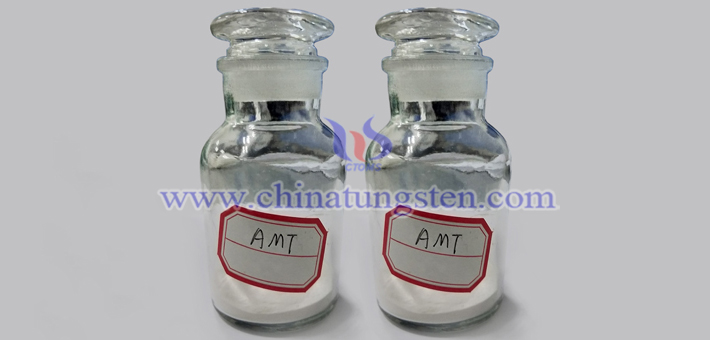 Follow our WeChat to know the latest tungsten price, information and market analysis.