Details

Category: Tungsten's News
Published on

Wednesday, 15 June 2022 10:19
Analysis of latest tungsten market from Chinatungsten Online
At the beginning of the week, China tungsten price remains stable amid a quiet overseas market and the availability of cheaper domestic materials. Most participants took a watchful stance, waiting for the next move in the market.
The support for the cost of tungsten raw materials is relatively strong. On the one hand, it is due to the environmental supervision pressure in the process of low-carbon development. On the other hand, under the background of global energy shortage and inflationary pressure, the market sentiment of raw materials is strong. But the cooperation between upstream and downstream needs to be improved.
The U.S. Labor Department said U.S. inflation hit 8.6 percent in May, the highest rate since December 1981. Moderate inflation is good for economic development, but higher-than-expected inflation may lead to an economic bubble. The International Monetary Fund (IMF) predicts that U.S. inflation may remain above the Fed's 2% target for a long time, and there is a risk of "un-anchored".
The increase in demand in the tungsten market is limited, the consumption of cemented carbide ends is still suppressed by the epidemic and geopolitical pressure, and the overall production and processing atmosphere of the alloy ends has weakened due to the slump in the cobalt market, and the demand for tungsten powder has also been confirmed. With the implementation of promotional fees and economic measures to stabilize growth in various regions after June, the pressure on the market demand side is expected to ease.
Prices of tungsten products on June 14, 2022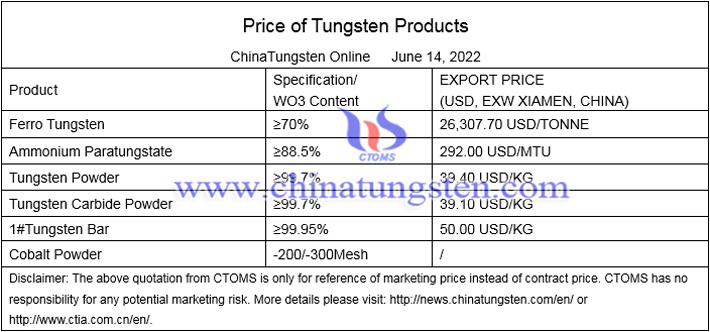 Picture of tungsten acid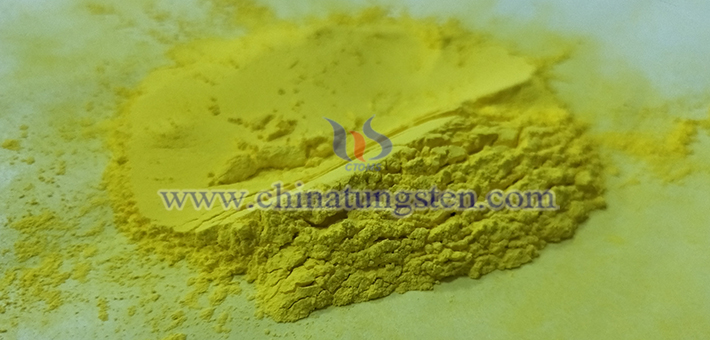 Follow our WeChat to know the latest tungsten price, information and market analysis.