At the beginning of the week, China rare earth price generally fluctuated within a reasonable range, mainly due to the difficulty in increasing the supply of raw materials, the sharp drop in the price of rare earth raw materials in the early stage, and the gradual stabilization of the epidemic situation in Shanghai and other places. However, the overall market demand is still not good, so some rare earth suppliers face a greater risk of inversion.
News: At present, Shanghai has proposed a goal to achieve social zero in the middle of this month. At that time, orderly liberalization, limited flow, effective control, and classified management will be implemented, and in accordance with the requirements of normalizing epidemic prevention and control, gradually from the closed control area, control area, and prevention area under emergency response to normalized prevention and control. Changes in the classified management of high, medium and low risk areas under control.
Prices of rare earth products on May 16, 2022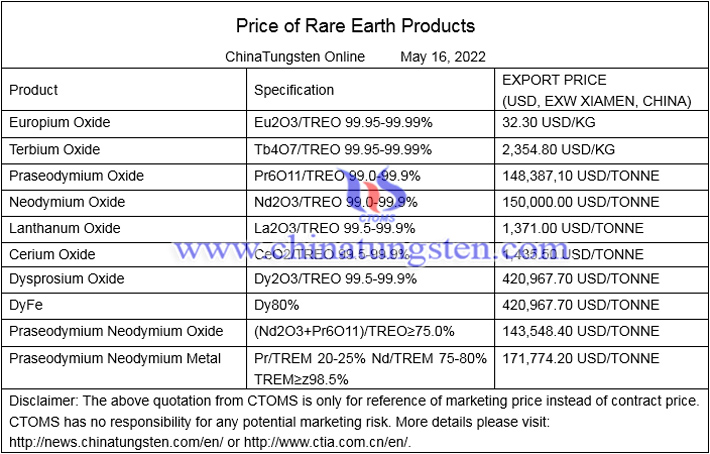 Picture of neodymium oxide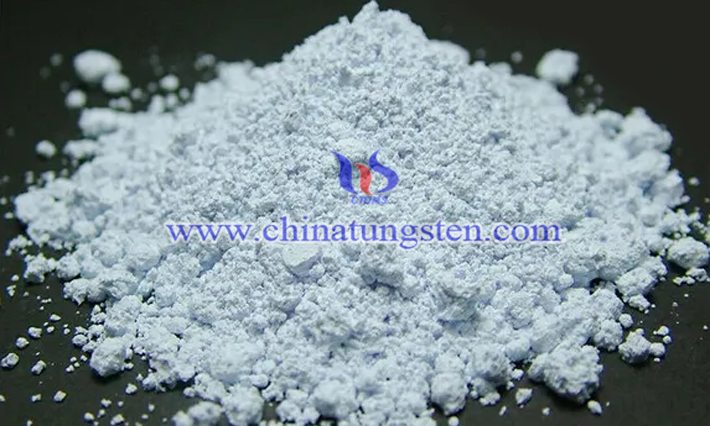 Follow our WeChat to know the latest tungsten price, information and market analysis.