Details

Category: Tungsten's News
Published on

Thursday, 13 January 2022 19:00
Analysis of latest tungsten market from Chinatungsten Online
The tungsten carbide powder and ferro tungsten prices in the China's domestic tungsten market are in a steady rise in the middle of January, 2022. Recently, the repeated outbreak of epidemic in many places in China and the approaching of the Chinese Spring Festival have reduced the output of tungsten and replenishment plans of factories.
China's export price for ammonium paratungstate (APT) remains steady amid a relative strengthened domestic tungsten market. The export market was inactive. Some exporters received overseas inquiries and issued offers at the high end of the assessed range. Spot APT prices are around $306.7/mtu - $310.3/mtu.
In terms of news, the World Bank's latest Global Economic Outlook pointed out that given the new wave of threats caused by the spread of the new coronavirus variant strain, coupled with rising inflation, debt and income inequality, the recovery of emerging market and developing economies may be jeopardized. Global economic growth rate is slowing down significantly. It is expected that the global economic growth rate will be 5.5% in 2021, and decelerate to 4.1% and 3.2% in 2022 and 2023; China's economic growth rate is expected to reach 5.1% in 2022, which may be the only growth rate in the world in 2023. slow country.
UBS believes that China's GDP is expected to grow by 5.4% in 2022, of which the consumer price index (CPI) is expected to rise from 1% to 2.4%, and the producer price index (PPI) may drop from 8% to 3%-4%.
Prices of tungsten products on January 13, 2022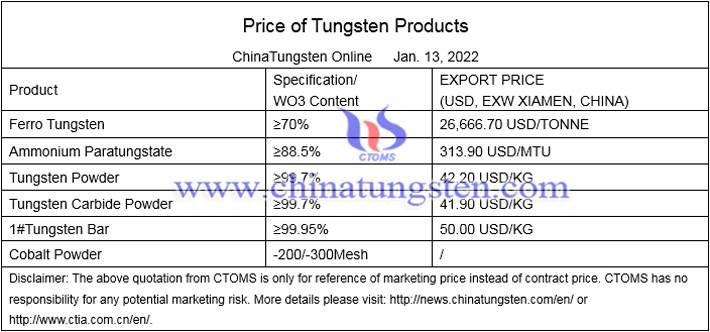 Picture of tungsten acid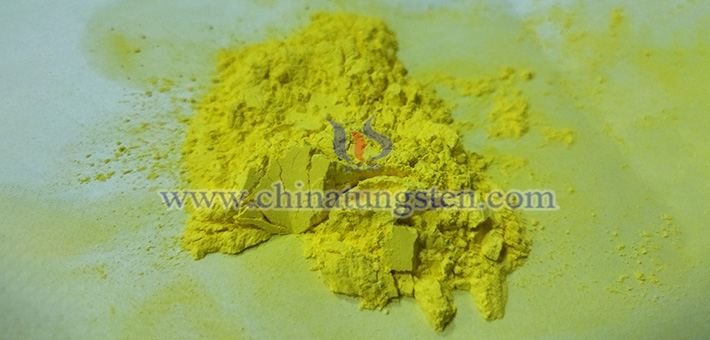 Follow our WeChat to know the latest tungsten price, information and market analysis.