China rare earth price was in the downward trend in the week ended on Friday, April 02, 2021. The difference of buyers and seller's psychological prices results in a slow growth in orders.
From the demand side, affected by the relatively high price of raw materials before, buyers hesitated to enter the market and did not dare to take the goods rashly. In addition, some traders mainly consumed inventory, which caused difficulties in high-level transactions. With the development of new energy vehicles, excavators, 5G mobile phones, new and old infrastructure and other industries, the amount of rare earth functional materials may still be large, so suppliers are unwilling to reduce prices.
From the supply side, as environmental protection crackdowns increase, the capacity release of rare earth smelting companies has been limited, coupled with the greater geopolitical risks in various countries, the domestic import market will be disturbed to some extent, so the supply of some products is still in a state of tension.
Prices of rare earth products on April 2, 2021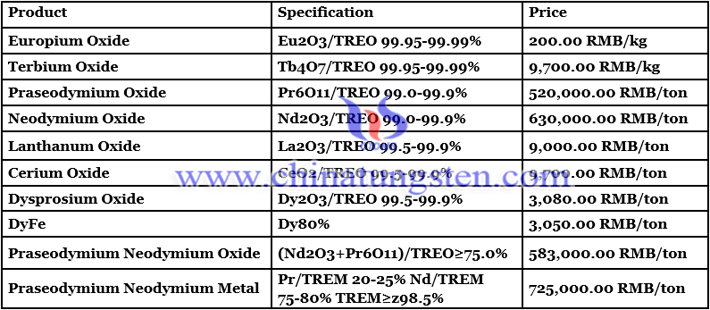 Picture of cerium oxide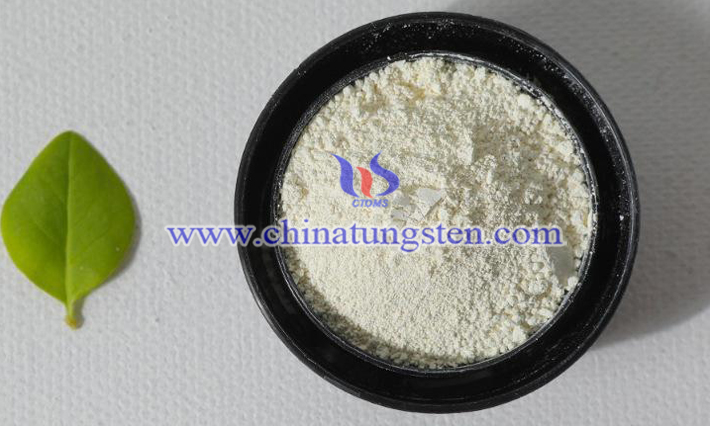 Follow our WeChat to know the latest tungsten price, information and market analysis.