Details

Category: Tungsten's News
Published on

Tuesday, 30 March 2021 19:01
Rare earth market quotation in China: lanthanum oxide, cerium oxide and praseodymium neodymium oxide prices continue to keep firm on Monday March 29, 2021 under the mixed market.
At present, suppliers have a strong sentiment to hold prices, while buyers have a strong mentality for further price decline. Favorable factors include the strong support of national policies and the driving force of downstream demand such as new energy; negative factors include the relative shortage of funds for downstream users and the global epidemic has not yet been fully controlled.
Bloomberg economists have raised China's growth rate forecast for 2021 from 8.2% in November last year to 9.3%, which is significantly faster than last year's 2.3%. The GDP growth rate of China's economy in the first quarter is expected to reach 20.1%, higher than the previous forecast of 15.2%. After a year-on-year growth of 20.1% in the first quarter, the growth rates in the second, third and fourth quarters will be 8%, 6.5% and 5.9% in turn, bringing the annual growth rate to 9.3%.
Prices of rare earth products on March 29, 2021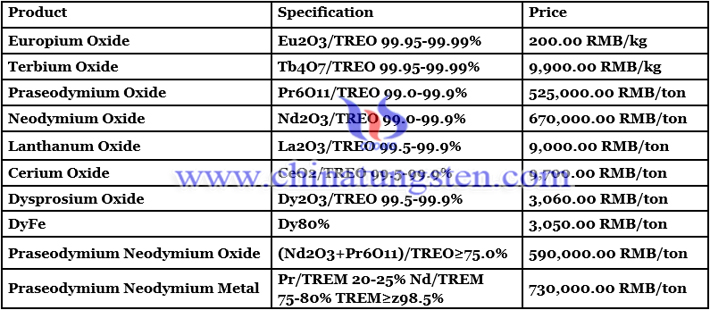 Picture of lanthanum oxide
Follow our WeChat to know the latest tungsten price, information and market analysis.