Prices of praseodymium oxide and neodymium oxide fell while europium oxide price remained stable on Friday March 26, 2021. In the Chinese market, the overall trading was limited.
From the supply side, first, China firstly issued policies to regulate the high-quality development of the rare earth industry, marking the supply-side management of rare earth production is under the rule of law. The production in some mining enterprises will be cut sharply. Second, the environmental protection inspection team is stationed in major production area Ganzhou, forcing some rare-earth smelting and separation companies to stop production ahead of schedule, resulting in an aggravated rare earth shortage.
From the demand side, the accelerated recovery of downstream applications such as new energy vehicles, wind power generation, inverter air conditioners, and electronic products has expanded the demand for the rare earth market, which in turn boosted the confidence of the holders in quotations.
Jiangxi has launched 1,257 key investment projects with a total investment of 6.4 trillion yuan. A total of 426 projects were launched in strategic emerging industries, with a total investment of 938.6 billion yuan, focusing on industries such as new generation information technology, aviation, advanced equipment manufacturing, energy conservation and environmental protection, new energy, and new materials; 138 traditional manufacturing projects. The total investment is 135.1 billion yuan, which is mainly concentrated in the fields of tungsten, rare earth and non-ferrous metal deep processing, textile and clothing, etc., which have comparative advantages in Jiangxi Province.
Prices of rare earth products on March 26, 2021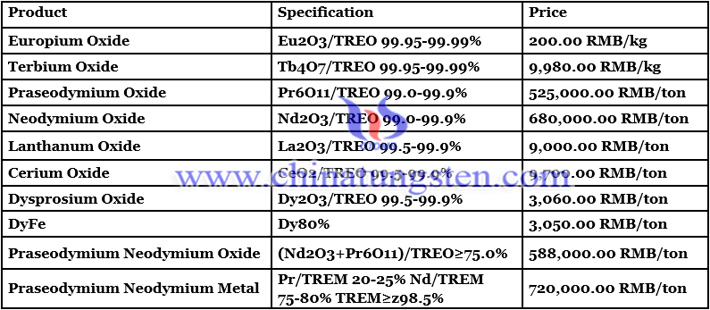 Picture of europium oxide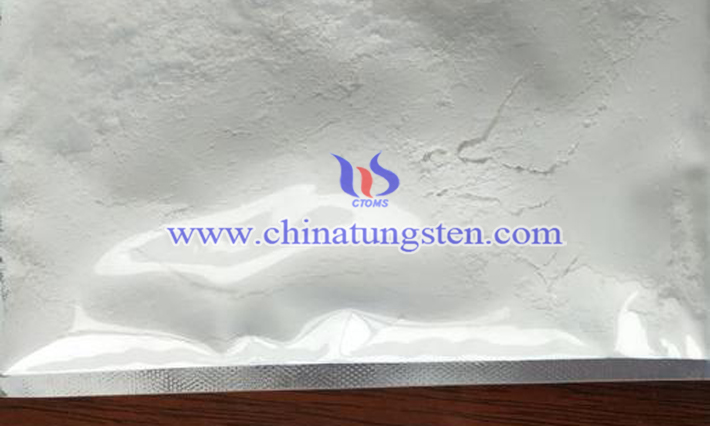 Follow our WeChat to know the latest tungsten price, information and market analysis.