Details

Category: Tungsten's News
Published on

Friday, 25 September 2020 16:33
Rare earth market quotation in China: neodymium oxide, dysprosium oxide and praseodymium neodymium oxide prices continued to decline in the week ended on Friday September 25, 2020 affected by weak market confidence and cautious sentiment of market participants.
Negative factors: first, due to continued spread of epidemic in overseas markets and relatively chaotic geopolitics of various countries, many downstream companies such as new energy automobile manufacturers and electronics factories are unable to maintain normal operations, resulting in blocked export markets and limited transactions; second, with the recent decline in the U.S. stock market and the lack of power in the A-share market, investors have become more panic-stricken, which makes smelting factories hard to stabilize offers. The price of praseodymium oxide dropped from 333,000 yuan/ton to 328,000 yuan/ton this week.
Favorable factors: first, it is currently in the traditional peak season of consumption, and some suppliers still have greater confidence in the future market and are unwilling to cut profit; second, due to the impact of health incidents and overseas outbreaks, logistics and transportation are slightly affected. The imports may decline in the future; third, the National Day holiday is approaching, and a few magnetic materials companies prepare raw materials for post-holiday production in advance, so that the activity of the market can eb remained.
Prices of rare earth products on September 25, 2020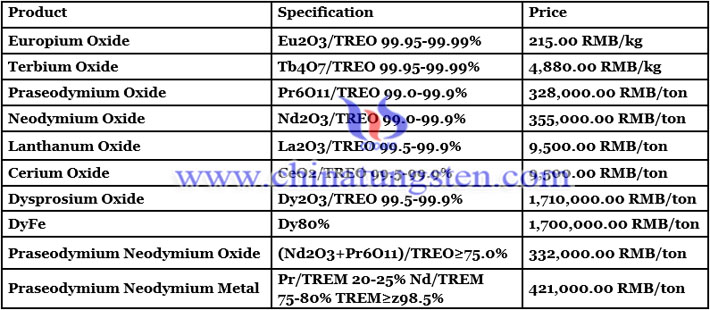 Picture of praseodymium neodymium oxide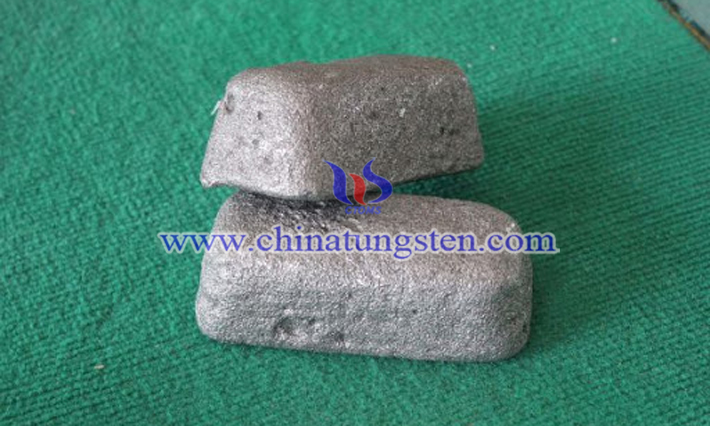 Follow our WeChat to know the latest tungsten price, information and market analysis.