Rare earth market quotation in China: praseodymium oxide, neodymium oxide and cerium oxide prices keep stable on May 15, 2020 with increased transactions concluded in the market.
In the light rare earth market, the prices of praseodymium and neodymium metal and its oxide products have slightly moved upwards. This is mainly due to insufficient inventory and related manufacturers gradually returning to normal production, which stimulated the slow recovery of downstream demand. Moreover, China will not impose tariffs for rare earth mines imported from America, which has a certain impact on the light rare earth market. The medium and heavy rare earth market is mixed. Due to the limited consumption of buyers, market confidence is slightly insufficient, and the number of orders still has room to increase. But with the impact of small amount of imports, traders are not willing to lower prices.
Prices of rare earth products on May 15, 2020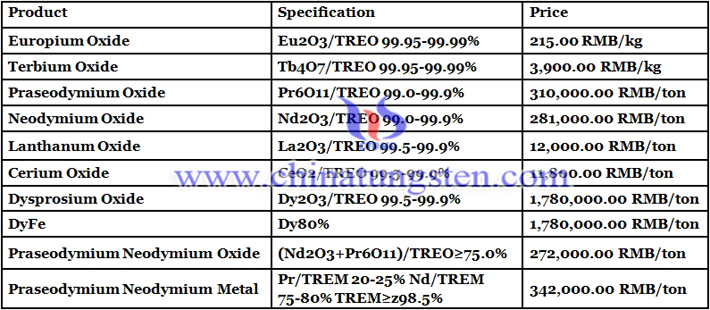 Picture of cerium oxide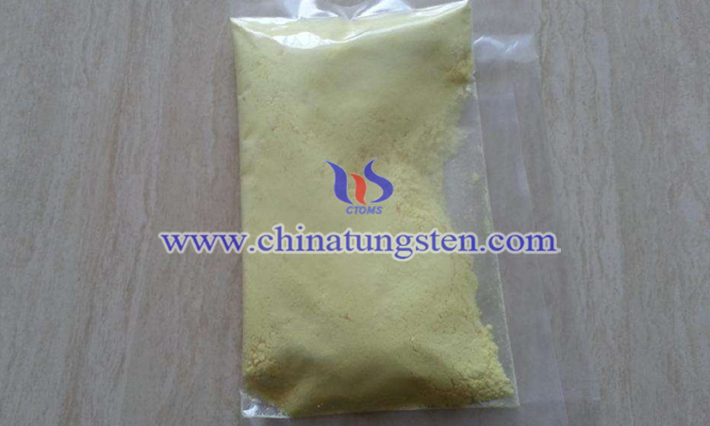 Follow our WeChat to know the latest tungsten price, information and market analysis.