Details

Category: Tungsten's News
Published on

Thursday, 19 September 2019 19:48
The Australia government issued a report to announce 15 rare earths and key mineral projects aimed at cooperating with the US to challenge China's dominance in the supply of materials commonly used in the defense and high-tech industries. Australian company Lynas accounts for 10% of the global rare earth market, according to the Financial Times report.
The report said that a government report released by Australia detailed these projects, which have been proposed by more than a dozen mining and metals companies and would require A$5.7bn to develop. They cover critical minerals including rare earths, antimony, magnesium, and tungsten - the global processing and supply chains for which are all controlled by China.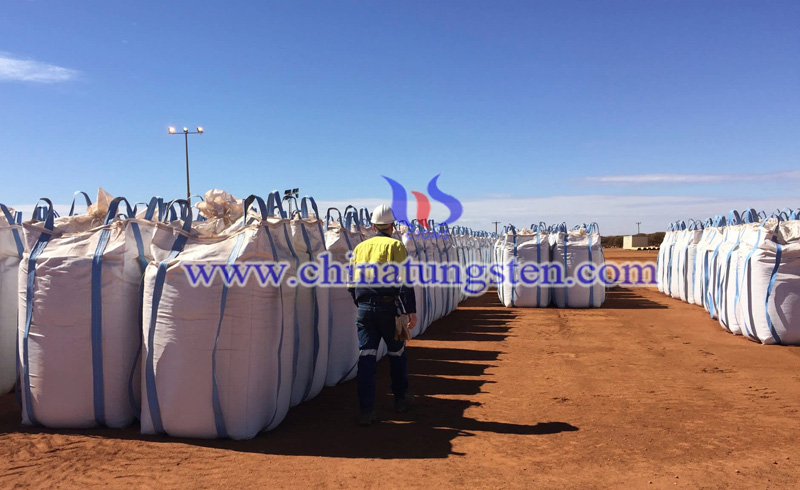 Australian Defense Secretary Linda Reynolds said: "The key mineral industry is critical to national defense, and many of our advanced capabilities depend on them. This means that having a safe source of supply is critical, especially considering Today's geopolitical headwinds." According to Linda Reynolds, the government is working with companies to ensure that policies are conducive to encouraging expansion. State investment has not yet been planned at this stage, although the report does not explicitly exclude this possibility.
Linda Reynolds, Australia's defence minister, said: "The critical minerals sector is vital for defence, with many of our advanced capabilities depending on them. That means it is essential we have a secure source of supply, especially given the current geopolitical headwinds."
Rare earths are a group of 17 obscure minerals that are embedded in most technology products, and critical minerals such as cobalt, magnesium and tungsten have been thrust into the center of the Sino-US trade war following warnings by Beijing that it could cut off supply as leverage.
To alleviate the dependence of Western countries on China's supply, Australia and the US signed an agreement last year to cooperate in the refining, processing, and development of rare earths. Last week, Ellen Lord, the Pentagon's under-secretary of defense for acquisition and sustainment, told reporters that the country is one of the "most likely choices".
The report pointed out that the 15 development projects identified by the Australian government include plans for the Australian listed company Northern Minerals to develop mines and establish processing plants. Last month, Northern Minerals signed an offtake agreement with Thyssenkrupp Materials Trading.
Australian companies are already the world's largest supplier of lithium. Lithium is an important mineral for the manufacture of electric vehicle batteries. Analysts warned about the costs and challenges of developing key minerals, as well as establishing processing plants.
In 2016, the last large non-Chinese rare earths supplier, Lynas, was rescued, after the Japanese Oil, Gas and Metals National Corporation (JOGMEC) and other Linus shareholders reached an agreement on debt restructuring. Australia accounts for 10% of the global rare earth market. According to Dylan Kelly, an analyst at private wealth management company Ord Minnett, wrote in a recent report: "As the world's largest ex-China producer (Lynas's) strategic importance cannot be overstated."