Analysis of latest Chinese tungsten market from Chinatungsten Online: Last week, the average prices released by large tungsten enterprises and institutions rose slightly, but could not ease the current deadlocked situation caused by imbalanced supply and demand. Traders tended to stabilize market prices and manufacturers mainly held wait-and-see mood. Tungsten price will continue to stabilize this week.
The supply in mines has been relatively abundant since this year while terminal demand is weak continually. In addition, the stricter environmental checks reduce downstream factories' consumption for tungsten ores. The imbalanced supply and demand weakens market confidence. But as the cost for replenishing is high and expectations for smelting factories' consumption ability after recovery will increase, sellers are reluctant to sell their products at low prices. In the short term, tungsten concentrate price will be stable.
Although spot APT goods are tight at the beginning of June, manufacturers maintain strong rised mentality. Some insiders hold the view that under the weak consumption for purchasing high-price raw materials and low willingness of trading, the whole market trading would continue to be thin. APT price will hover around $328/mut.
After the rise in May, tungsten powder price come to stabilize this month. Because orders in the previous stage are sufficient, enterprises now have not much pressure of sales. Downstream alloy and product enterprises remain low interest in stocking up with heavy wait-and-see atmosphere.
Prices of tungsten products on Jun. 11, 2018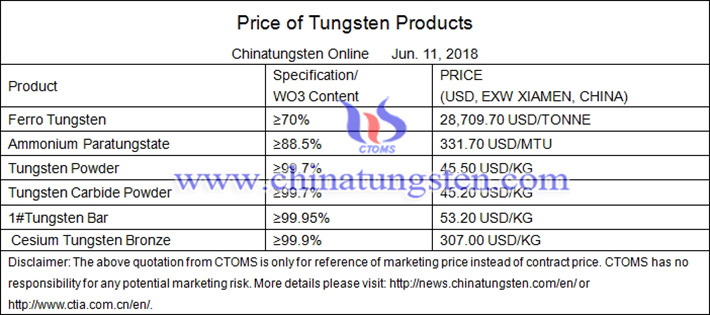 Picture of ammonium paratungstate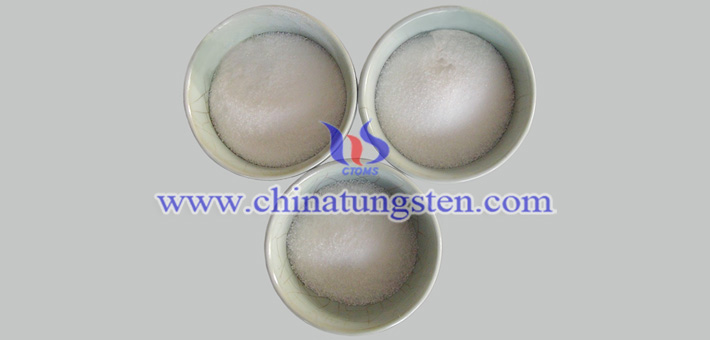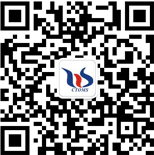 Folow our WeChat to know the latest tungsten price, information and market analysis.