Details

Category: Tungsten's News
Published on

Wednesday, 14 August 2019 08:34
Australia will step up the rare earth development and production to ensure its supply in Western defense needs, and prevent China from controlling its export as a weapon of trade warfare.
Linda Reynolds, the minister of the Australian Government Department of Defense said on August 12 that they had deposits that could safeguard supplies for allies including the United States and Britain. "We have at least 40% of the known reserves of tech metals, whether it's lithium, cobalt, nickel, graphite but also most of the rare earth that our current technology and our lifestyles today rely on," she said.
Reynolds said, "What we want to do is make sure we have a guarantee of supply." she told reporters in Perth. "A lot of our defense equipment and capability uses rare earth in its production." The key issue for Australia, the US, and other allies "is the continuity and guarantee of supply of these rare and tech metals as they're now called is an issue of national importance," she said.
Australia's rare elements resources are abundant, but developers are limited, including Lynas Corp and Northern Minerals Ltd. As Sino-US trade tensions continue to heat up, concerns about the supply have intensified, leading to soaring prices. Since the start of the US-China trade war, Lynas's stock has soared 82%.
According to reports, Lynas Corp signed a Memorandum of Understanding with the Blue Line Corp, of Texas in June to set up a separation facility in the US. The report said that the US is currently highly dependent on China's exports, but China has previously threatened to reduce its export. The report believes that this move marks the US is shifting its strategy to diversify the scarce resources.
Lynas Corp also announced that it will reserve important bismuth oxide for "strategic customers" to strengthen the company's position as an important supplier outside China to ensure the Western defense.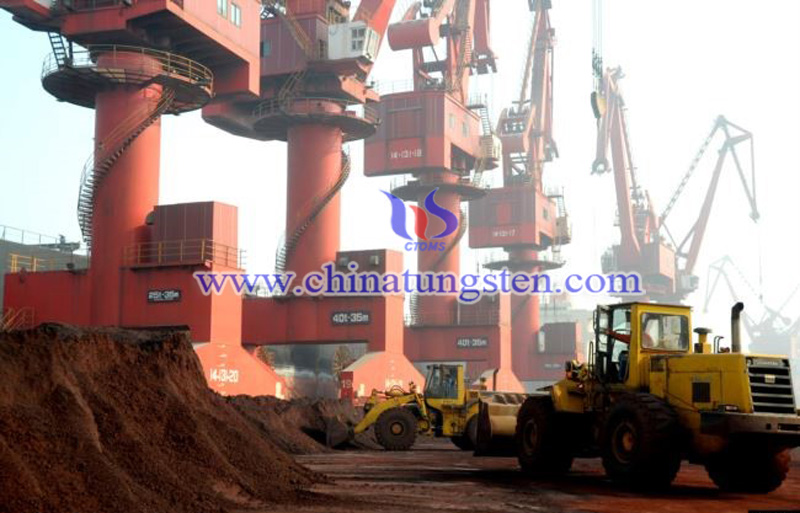 Jeffrey Wilson, head of research at the Perth USAsia Centre, said there is roughly US$350 million global trade in rare metals per year, with China also having a disproportionate share of processed products such as carbonates and magnets. In the case of dysprosium - which can be used in magnets for electric vehicles or nuclear reactor rods - it is 100%.
"China's near-monopoly means there is no real genuine or reliable international market for rare earth trade." Wilson said. "It's outsize market power also gives the Chinese government considerable scope to control and shape global trade patterns," he added.
To break China's monopoly, Northern Minerals Ltd has increased the exploitation of key rare elements this year, especially the development of antimony oxide products. In February of this year, Northern Minerals Ltd accelerated the mining of carbonate in the flagship project of the Browns Range. The project has 9.07 million tons of oxide deposits with content of 57,000 tons, including more than 30 tons of yttrium oxide products.
According to the company's official, Australia has listed the Browns Highway as a priority project for infrastructure, and the company expects to provide the first batch of rare earth resources this year for the Western defense needs.