The latest price of 1KG gold plated tungsten bar is USD480.00/PC on September 19, 2023, EXW XIAMEN, CHINA.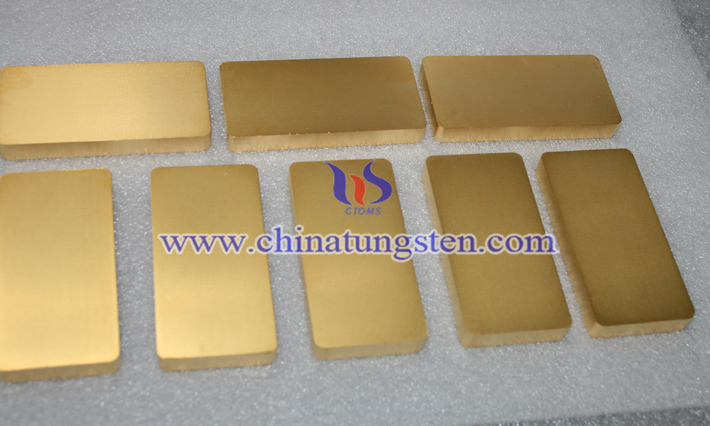 The basic trading conditions of Tungsten Gold Plated Bar
Product name
Gold Plated Tungsten Bar
Details

Type: 1KG

Formal contract quantity: 5pcs

Quotation: USD480.00/pc

Payment term: 100% T/T in Advance

Delivery time: in 45 working days

Contact

Tel.:+86 592 512 9595 +86 592 512 9696

Fax.:+86 592 512 9797

Email: sales@chinatungsten.com

Business WeChat:

Disclaimer
The above quotation is for reference only and is not the final order price and conditions. Please contact us directly for specific inquiry.
What Is Tungsten Gold Plated Bar?
Tungsten gold plated bar is not the real gold. It is made of tungsten alloy bar inner and coated with coated with a layer of gold on its surface. It turns to be alike the gold color after the gold plating process, but the price for tungsten gold is much cheaper than the real gold.
As its high density almost the same to that for the real gold, it can be used as gold substitution for gifts and souvenirs. Besides, tungsten alloy bar, brick, coin without gold plating usually has a natural surface with its unique metallic luster, which is clear and textured. This kind of tungsten gold plated products becomes more and more popular among the youths. The main advantages of tungsten gold plated are high-density, wearing resistant and corrosion resistant.
More product details please visit:http://t.tungsten-alloy.com/index.html