Details

Category: Tungsten's News
Published on

Wednesday, 02 November 2016 17:48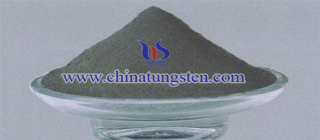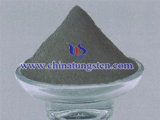 Tungsten market trend is steady since last week with small transaction volume of tungsten products. The devaluation of RMB which hits 6.7 also affect tungsten price. Tungsten market is expected to be stable in the rest two months.
Up until now, the top 11 tungsten concentrate production provinces are Jiangxi, Hunan, Henan, Yunnan, Guangxi, Neimenggu, Guangdong, Fujian, Gansu, Xinjiang, Heilongjiang. The production volume of 2016 of these provinces are expected to reach 130,000 tons which takes 93% of national total output. Tungsten concentrate new barrels and reduced barrels are going to be balanced this year.
Yesterday, the largest tungsten mine in China raises tungsten products price, tungstic acid price quotation is RMB 1150 /mtu, compared to former quotation it increases for RMB30 / mtu, convert into APT price would be RMB114,000/ton. It is a bit higher than the current market, especially under situation that market price stops going up, it is in the stage of wait and see period. The rise in price is significant to market, it is probing accepting ability of market.
The spot market shows transaction volume of tungsten concentrate and ammonium paratungstate are very small. Trading enterprises in Hunan purchasing raw concentrates at price of RMB 0.95~0.98/KG. In Jiangxi, price for purchasing tungsten concentrate and scheelite is RMB0.96~1/kg. APT price stays still, there is no deal regarding some high price. Main metallurgy factory keeps quotation at RMB 112,000~114,000 /ton, tungsten powder companies purchase raw material according to their customers' order.
The steady of tungsten market trend enables us to have a short breath, but attention should be also be paid to some uncertain factors.