Details

Category: Tungsten's News
Published on

Monday, 18 September 2023 17:57
Analysis of latest tungsten market from Chinatungsten Online
China tungsten prices are stable on September 13, 2023 with strong support from the cost side. Holders of tungsten are determined to maintain prices, but there is still downward pressure on the demand side. Buyers are not showing strong enthusiasm for stocking up, and the overall atmosphere in the tungsten market has not significantly improved, resulting in moderate transaction volumes.
In the tungsten concentrate market, due to rising tungsten prices and the strategic value of tungsten as a resource, suppliers are inclined to hold onto their stocks. However, downstream consumer demand has been slow to pick up, which has eroded confidence in the market. The price for 65% black tungsten concentrate remains around $17,285.7/ton and transaction volumes are limited.
In the APT market, the strong support from the cost side continues, but there remains a cautious and weak demand environment downstream. Trading activities in the market are not very active, and the sale of tungsten smelting products is mediocre. Manufacturers are cautious to avoid the risk of price inversion and are holding steady their offers at around $292.2/mtu.
In the tungsten powder market, feedback signals from downstream alloy companies and end-users are not very positive. Market transactions are not very active, and the operating rates are relatively low. Both buyers and sellers are waiting and conducting business negotiations as needed. Tungsten powder prices are consolidating around $39.1/kg, with expectations for actual implementation depending on the "Golden September" season.
Prices of tungsten products on September 14, 2023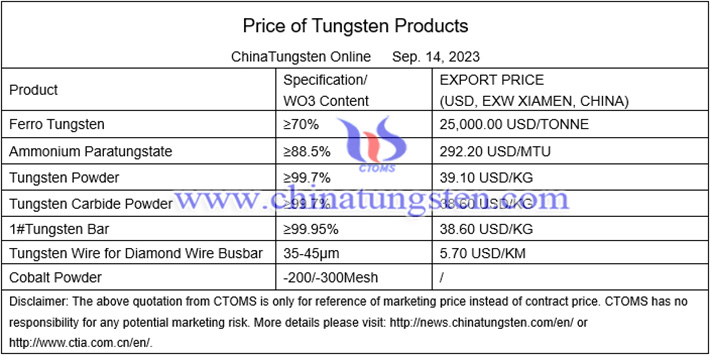 Picture of tungsten acid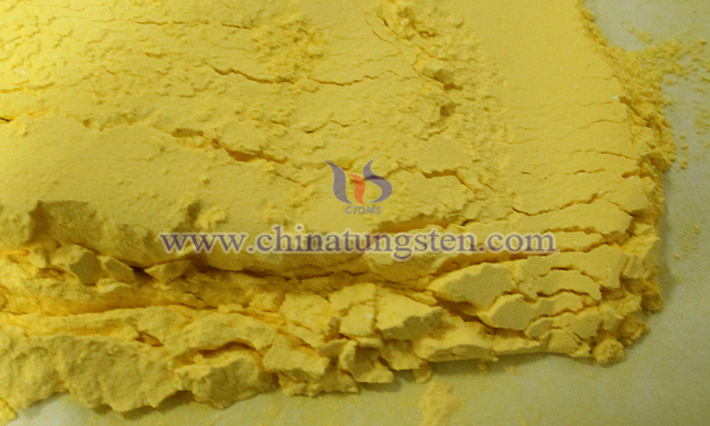 Follow our WeChat to know the latest tungsten price, information and market analysis.