Details

Category: Tungsten's News
Published on

Friday, 08 September 2023 17:57
Analysis of latest tungsten market from Chinatungsten Online
China tungsten price has seen a slight weak adjustment on September 7, 2023, as the persistent weakness in demand from the market's demand side has shaken traders' confidence.
After exploring higher levels in the spot market, prices have entered a phase of consolidation and correction. However, due to the continued bullish sentiment in the raw materials sector, the expected adjustment space in the market remains relatively limited, resulting in ongoing tight and balanced market dynamics.
The high-end quoted price for tungsten concentrates has adjusted to around $17,285.7/ton. The dominant influence of the mining sector on the strong operation of the tungsten industry chain still exists. However, downstream smelting users and alloy companies have generally reported cost pressures and demand constraints, affecting business profitability. Actual transactions from end-users with immediate needs remain limited, and the market continues to experience a standstill.
Ammonium paratungstate (APT) price has consolidated at around $292.2/mtu, following the long-term contract price from major tungsten enterprises. Market buying and selling pressures are evident, mainly due to limited progress in downstream consumer demand and concerns about market inversion. Smelting companies are operating cautiously based on their needs.
The price of 70% ferro tungsten remains stagnant at around $25,000.0/ton. While upstream attitudes remain relatively strong, downstream negotiation sentiments have yet to improve. The market maintains a just-in-time transaction approach, resulting in a consolidating market.
Prices of tungsten products on September 8, 2023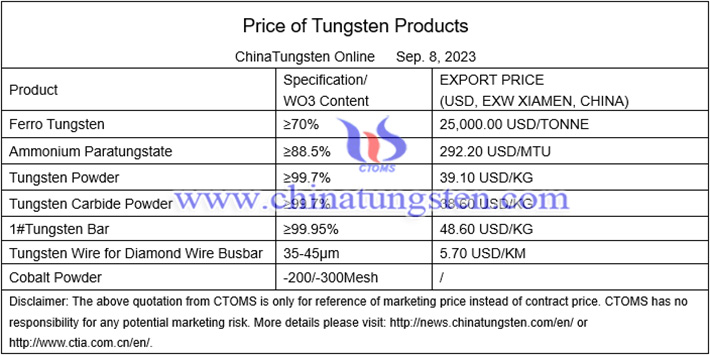 Picture of tungsten alloy balls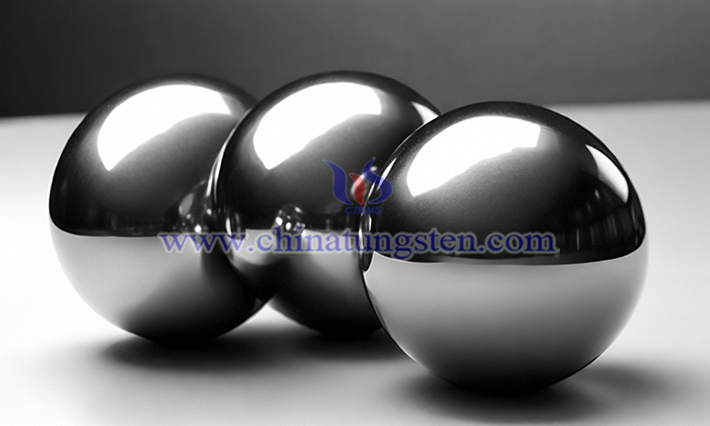 Follow our WeChat to know the latest tungsten price, information and market analysis.