Details

Category: Tungsten's News
Published on

Wednesday, 06 September 2023 18:10
Rare earth market on September 6, 2023: the overall domestic rare earth market is relatively good, mainly reflected in the sharp jump in the prices of mainstream light and heavy rare earth raw materials and the increase in market inquiries.
According to Chinatungsten Online, the current price of praseodymium and neodymium metal is about 10,000 yuan/ton, terbium oxide is about 200 yuan/kg, and dysprosium-iron alloy is about 60,000 yuan/ton.
Under this situation, the price of NdFeB scrap also increased, among which NdPr scrap increased by 10 Yuan/kg, Dysprosium scrap increased by 30 Yuan/kg, and Terbium scrap increased by 60 Yuan/kg. It should be noted that the price of NdFeB blanks is running smoothly.
At present, the positive factors in the market mainly include: the output reduction of some rare earth manufacturers; the continuous introduction of favorable policies for rare earth downstream industries such as automobiles and wind power; the rare earth market is expected to be good in the second half of the year; the traditional peak season for consumption is coming;
In terms of news, according to the Ministry of Industry and Information Technology, the "Work Plan for Steady Growth of the Automobile Industry (2023-2024)" pointed out that in 2023, the operation of the automobile industry will maintain a stable and positive development trend, and strive to achieve annual car sales of about 27 million vehicles, a year-on-year increase About 3%, of which the sales of new energy vehicles were about 9 million, an increase of about 30% year-on-year; the added value of the automobile manufacturing industry increased by about 5% year-on-year.
Prices of rare earth products on September 6, 2023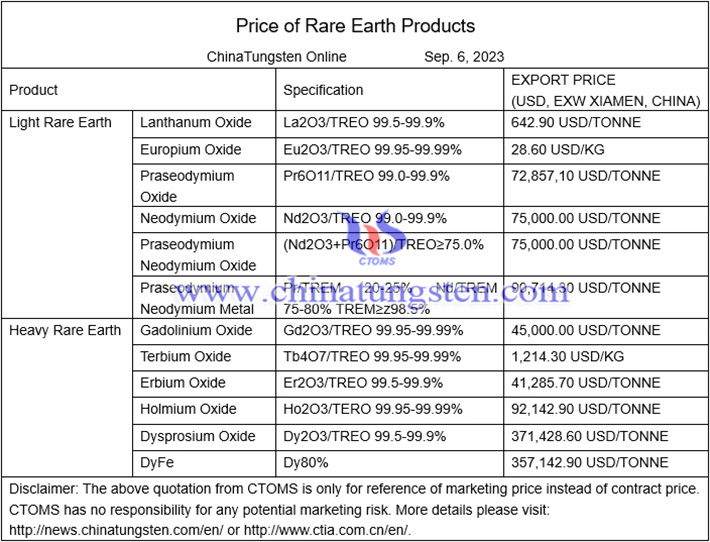 Picture of neodymium oxide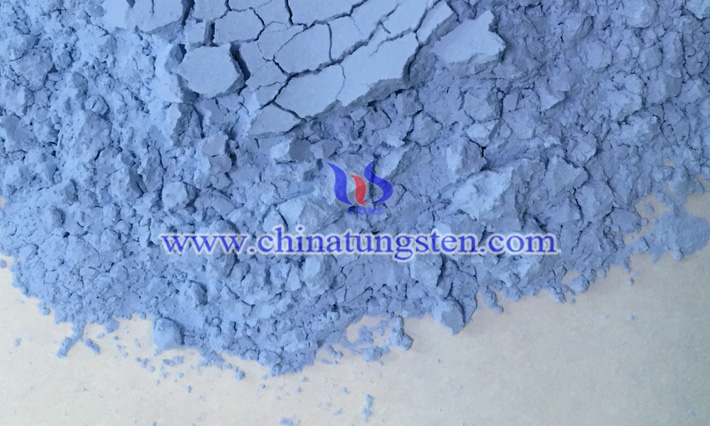 Follow our WeChat to know the latest tungsten price, information and market analysis.