Analysis of latest tungsten market from Chinatungsten Online
China's ammonium paratungstate (APT) and tungsten powder prices are unchanged from the previous trading day in the middle of May 2023 when raw material suppliers are not willing to reduce their prices and downstream demand is sluggish.
The offer of tungsten concentrate remained at a high level of $18,615.4/ton despite the spot transactions are rare. Considering the relatively tight supply of mine resources and not active trading, the short-term market tends to stabilize.
APT offer is stalemate at $312.9/mtu. There is no obvious fluctuation in the game mentality of the merchants. They generally follow the market to maintain stability. Downstream users are less willing to take orders at high positions.
The price of tungsten powder is stalemate at around $42.5/kg, mainly due to the influence of the divergent mentality of the upstream and downstream of the industrial chain. Now positive feedback from downstream is limited and some traders consider profit-taking.
On the macro level, the recovery of consumption in the domestic market slowed down in April. According to the National Bureau of Statistics, the total retail sales of consumer goods in April increased by 18.4% year-on-year, and the growth rate was 7.8 percentage points faster than that in March. The added value of industries above designated size increased by 5.6% year-on-year. %, 1.7 percentage points faster than March. The data shows that on the basis of the low base caused by the impact of the epidemic in the same period last year, the growth rate of domestic consumption and industry continued to pick up, but the pick-up rate was lower than market expectations.
Prices of tungsten products on May 19, 2023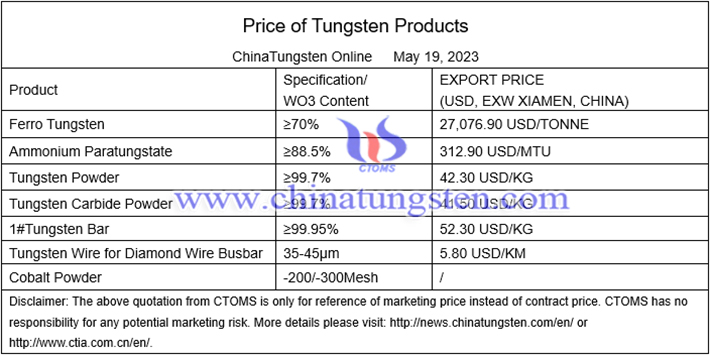 Picture of tungsten trioxide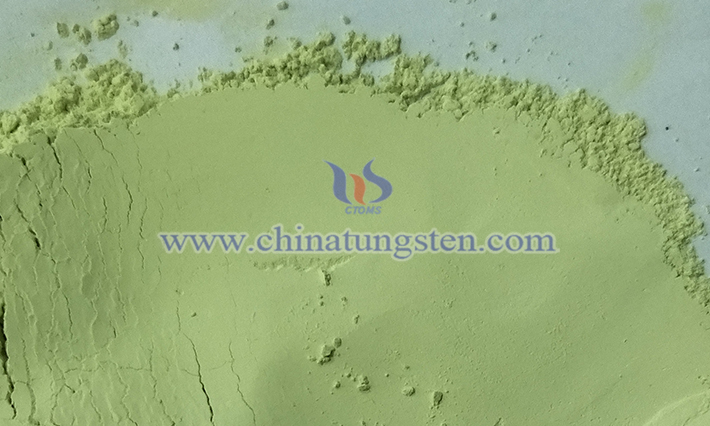 Follow our WeChat to know the latest tungsten price, information and market analysis.