Details

Category: Tungsten's News
Published on

Thursday, 02 February 2023 17:36
Analysis of latest tungsten market from Chinatungsten Online
In January 2023, China tungsten price was in the upward trend on the whole with the impact of tight supply of raw materials as market participants were off duty for the holiday of the Lunar New Year.
On the supply side, many miners carried out equipment maintenance and reduced production around the Spring Festival. The national logistics was constrained, plus with smelter destocking operations and cost-driven sentiments of reluctance to sell and hope for growth, the market circulation of tungsten raw material resources is limited.
On the demand side, the adjustment of the domestic epidemic prevention and control policy in December has weakened the negative factors of the market economy, and the market consumption prospects have picked up; Affected by the atmosphere, market trading gradually became light after some stocking was completed, and the overall trading volume was limited
On the macro level, the economic expectations inside and outside China have diverged: with the alleviation of the negative factors of the epidemic and the promotion of growth stabilization measures in China, the overall market economy is expected to be stable and positive, providing a good operating environment for the tungsten industry and releasing momentum for consumption; the international market is still facing a series of negative risks including geopolitical conflicts and austerity policies, which will hinder the export of tungsten products such as tungsten raw materials and cemented carbide and their application products.
In addition, for molybdenum, which is also a refractory metal, the recent crazy price increase of molybdenum has played a certain role in the atmosphere of the tungsten market. In 2022, the price of molybdenum concentrate at the end of the year will increase by 81.78% compared with the beginning of the year; the continued slump has affected the consumer sentiment at the back end, and the price of cobalt powder at the end of 2022 will drop by 47.06% compared with the beginning of the year.
In terms of news, the International Monetary Fund (IMF) predicted in the latest "World Economic Outlook" on January 31 that the global economic growth rate in 2022 will be about 3.4%, 2.9% in 2023, and 3.1% in 2024. The economic forecast was revised up for the first time. The IMF believes that although there are still serious risks in the geopolitical crisis, the global economy is expected to slow down further this year due to the stronger-than-expected resilience of the economies of various countries, but a turning point may appear.
Prices of tungsten products on February 2, 2023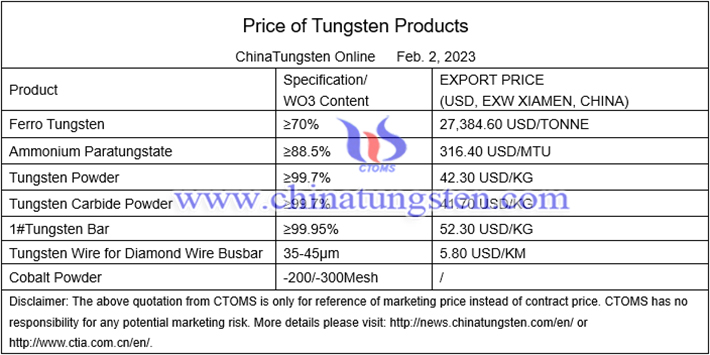 Picture of violet tungsten oxide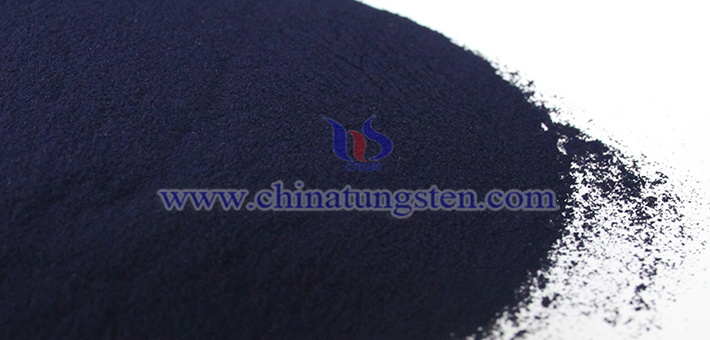 Follow our WeChat to know the latest tungsten price, information and market analysis.