Details

Category: Tungsten's News
Published on

Thursday, 24 November 2022 18:19
Analysis of latest tungsten market from Chinatungsten Online
China's ammonium paratungstate (APT) and tungsten powder prices edge higehr on Nov. 23, 2022 boosted by the increase in new long-term contract prices for the second half of this month. But the market is expected to be quiet considering the repeated epidemic and the pressure of geographical politics.
In the tungsten concentrate market, miners intend to riase their offers to $16,176.5/ton. Due to the non-renewable resources and the reduction of grades, the market has little intention to reduce profits, but downstream users are still cautious and do not accept high offers. The short-term concentrate marekt is expected to be in a stalemate.
In the APT market, the cost side pushed up the manufacturers' offers, and the local market price was adjusted to $277.5/mtu. However, the demand side suppressed the market trading atmosphere, buyers are waiting and seeing, and the release of market transactions was limited.
In the tungsten powder market, due to the influence of the external uncertain environment, the number of new orders in the market is limited. The industry has different expectations on the stocking of the rigid demand before the New Year's Day. Most insiders are taking a watchful stance and market price stabilizes at about $37.1/kg.
In terms of news, the OECD predicts that global economic growth will slow from 3.1% to 2.2% in 2023; the US economy will grow by 1.8% in 2022, 0.5% in 2023, and 1.0% in 2024; the Eurozone economy will grow by 3.3% in 2022. %, an increase of 0.5% in 2023 and 1.4% in 2024; the British economy will grow by 4.4% in 2022, contract by 0.4% in 2023, and grow by 0.2% in 2024.
Prices of tungsten products on November 24, 2022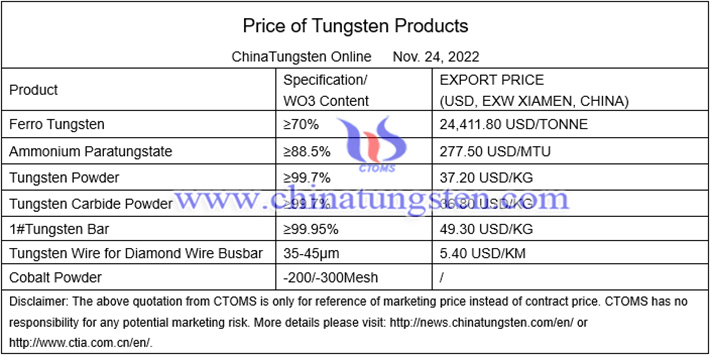 Picture of tungsten flux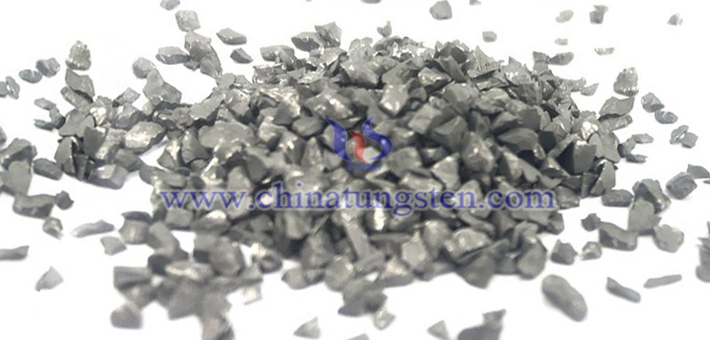 Follow our WeChat to know the latest tungsten price, information and market analysis.