Details

Category: Tungsten's News
Published on

Monday, 26 September 2022 18:13
Rare earth market quotation in China: terbium oxide price increases slightly while neodymium oxide and cerium oxide prices remain unchanged on September 26, 2022.
Under the circumstance that the demand of downstream users is lower than expected, the supply of rare earth raw materials in the market is slightly loose, resulting in many suppliers lacking confidence in raising prices. Merchants are generally less willing to let prices, and the market may continue to stalemate in the short term.
News: Founder Securities estimates that the demand for NdFeB magnets for new energy vehicles will reach 58,000 tons in 2025, accounting for 32.7%. In 2030, humanoid robots are expected to enter a period of rapid development, and the demand for high-performance NdFeB magnets will be at least 90,000 tons.
Prices of rare earth products on Sep. 26, 2022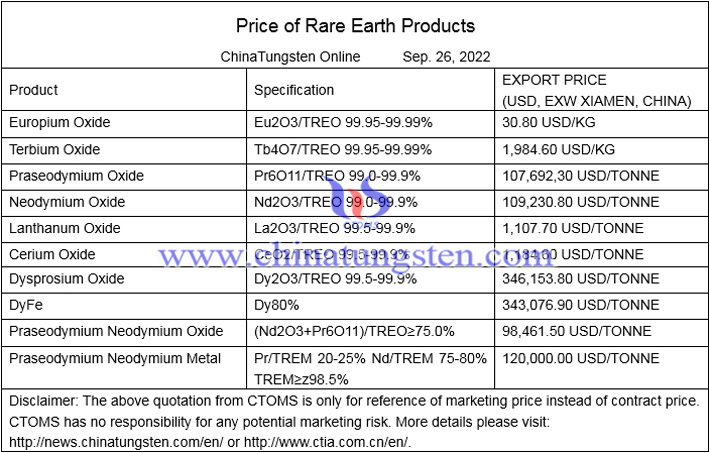 Picture of rare earth permanent magnet materials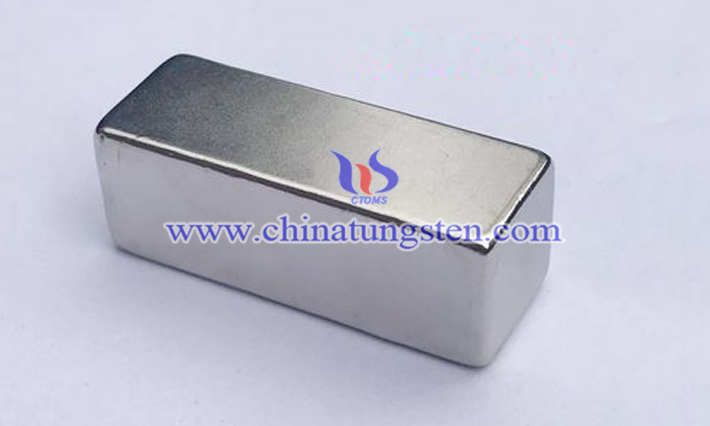 Follow our WeChat to know the latest tungsten price, information and market analysis.