Details

Category: Tungsten's News
Published on

Thursday, 15 September 2022 18:24
Rare earth market quotation in China: praseodymium oxide and neodymium oxide prices increase slightly while cerium oxide price remains unchanged on Sep. 15, 2022.
Under the interweaving of negative and positive factors, the price game between buyers and sellers is fierce, and mutual benefit is not allowed, which makes the market buying and selling atmosphere relatively dull. At present, the prices of terbium oxide and praseodymium neodymium oxide are about 12,800 yuan/kg and 605,000 yuan/ton respectively.
According to Chinatungsten Online, the positive factors include: Affected by the rebound of the epidemic in many places and the strong efforts to crack down on environmental protection, the output of many rare earth smelting and separation enterprises has shrunk; the price of rare earth raw materials has fallen sharply in the early stage, forcing suppliers to be profitable Enhanced; rare earth downstream industries such as the new energy industry are developing well, which is beneficial to the recovery of the rare earth market. Negative factors include the sharp reduction in the listing of rare earths in the north this month and the lack of significant increase in market demand for the time being.
News: Recently, Minmetals Rare Earth announced that 157,924,751 shares of the company (accounting for 16.10% of the company's total share capital) held by Minmetals have been registered under the name of China Rare Earth Group. After the completion of this transfer, the controlling shareholder of the company is still Minmetals Rare Earth Group, and the actual controller is changed from China Minmetals to China Rare Earth Group; the final actual controller is still the State-owned Assets Supervision and Administration Commission of the State Council.
Prices of rare earth products on Sep. 15, 2022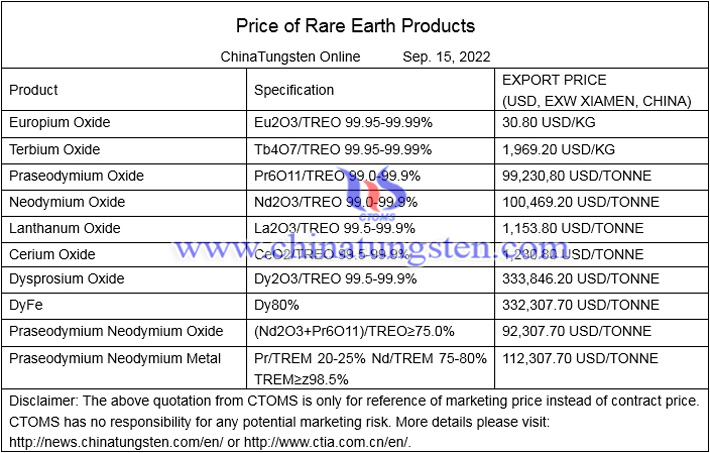 Picture of neodymium oxide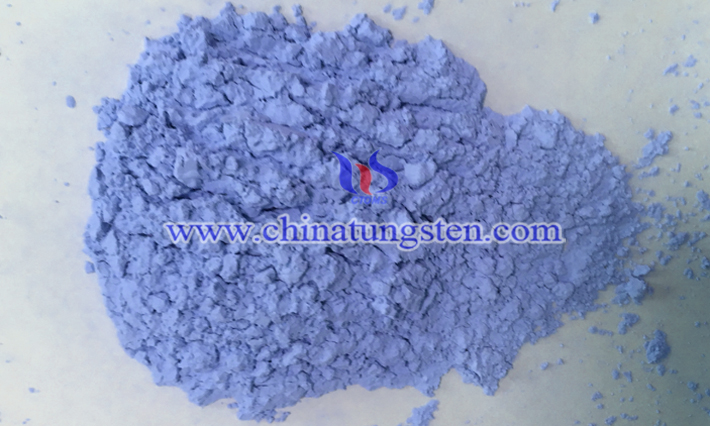 Follow our WeChat to know the latest tungsten price, information and market analysis.