Details

Category: Tungsten's News
Published on

Tuesday, 02 August 2022 09:16
China's lanthanum oxide price keeps stable while dysprosium oxide and praseodymium neodymium oxide prices increase slightly on August 1, 2022, mainly due to the lower-than-expected demand from downstream users and the slow growth rate of the global economy, which led to a slight lack of confidence in the short-term market.
According to Chinatungsten Online, affected by the increase in the willingness of magnetic material companies to receive goods at the beginning of last week, the price focus of praseodymium neodymium dysprosium terbium has moved up slightly; however, with the increase in raw material prices, downstream users are afraid of heights and wait-and-see sentiment slightly There is an increase in concentration, which leads to another decline in mainstream product prices, but supported by production costs, there is less room for decline.
News: Customs statistics show that from January to June 2022, Tianjin port exported 14,000 tons of rare earths, a year-on-year increase of 13.1%, and a value of 1.238 billion yuan, a year-on-year increase of 135.2%. In the first half of this year, the average export price and export value of rare earths in Tianjin both increased year-on-year. Among them, the average export price of rare earths rose the most in March, at 153.8%; in February, the export value increased the most, at 286.9%.
Prices of rare earth products on August 1, 2022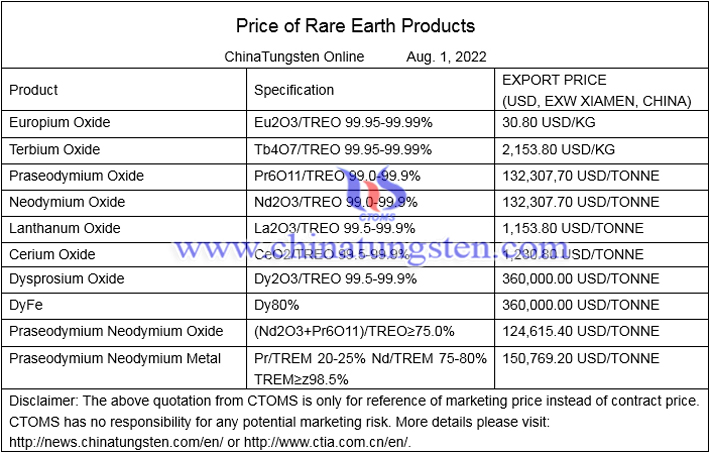 Picture of lanthanum oxide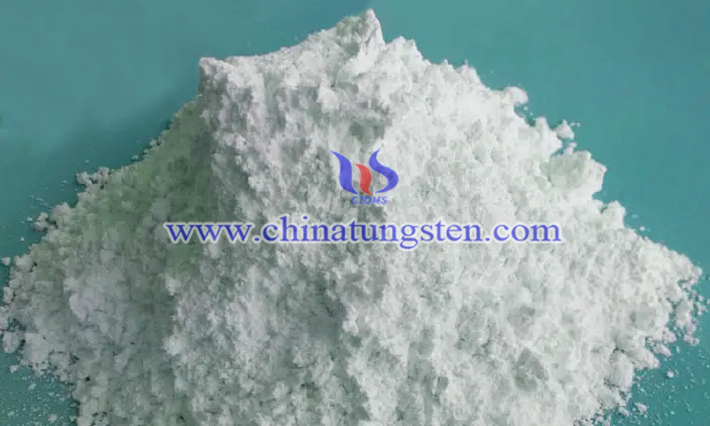 Follow our WeChat to know the latest tungsten price, information and market analysis.