Analysis of latest tungsten market from Chinatungsten Online
China tungsten price remained weak adjustment in the week ended on Friday, June 24, 2022 affected by the decline in long-term contract prices at the beginning of the week.
The tungsten market is still in a stalemate despite the automobile industry chain is gradually recovering. The shortage of chips and high oil prices continue to stress car companies, coupled with the impact of epidemic, the conflict between Russia and Ukraine, and the risk of global inflation, the demand around the world is restricted.
In the tungsten concentrate market, holders released few low-level resources for reasons: 1) the increase in environmental protection requirements in the need of the development of low-carbon economy; 2) high temperature and rainy weather affecting mine output; 3) the increased emphasis on strategic resources under geo-risks. At present, tungsten ore suppliers have increased their intention to build a bottom price. However, the consumption sentiment of downstream end customers has not changed significantly.
In the APT market, smelters took the initiative to reduce production to stabilize the market, which slowed down the market decline. However, the spot trading performance on the APT market did not improve significantly. The whole market supply and demand was in a stalemate and mainstream offers hovered around $290.3/mtu.
In the tungsten powder market, the repeated epidemics and global local conflicts still have a blow to the market's logistics capacity and the enthusiasm of downstream terminal consumption. The upstream and downstream of the industrial chain are deadlocked and negotiated. Traders are cautious in taking orders and most trading concluded below $39.2/kg.
Prices of tungsten products on June 27, 2022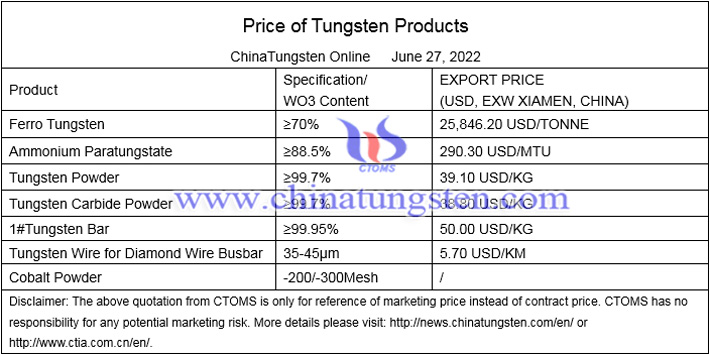 Picture of tungsten electrode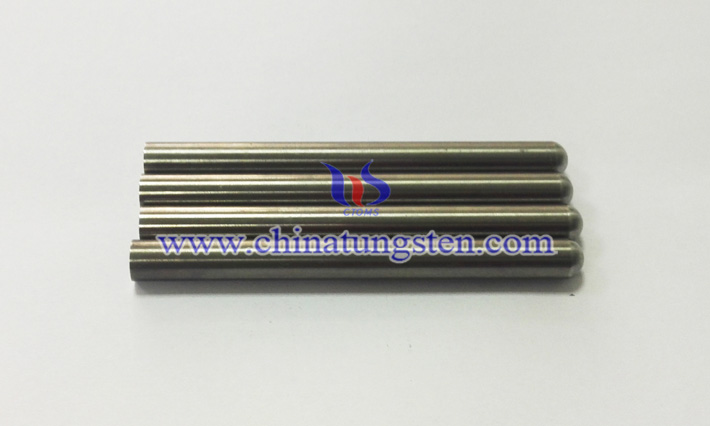 Follow our WeChat to know the latest tungsten price, information and market analysis.