Analysis of latest tungsten market from Chinatungsten Online
China's tungsten powder and ammonium metatungstate (APT) prices continue to be stable when participants remain cautious in trading and deals are rarely concluded.
On the positive side, the implementation of China's stable growth measures will benefit the consumption of tungsten products in the real estate, infrastructure, automobile and other fields in the second half of the year; on the negative side, the global inflationary pressure, transportation constrained, energy costs and labor costs caused by the epidemic and the conflict between Russia and Ukraine have increased significantly. Superimposed on the tightening monetary measures adopted by major economies to hedge against risks, it is not favorable to the healthy and stable operation of the tungsten market.
Macroscopically, China insists on coordinating epidemic prevention and control and economic and social development, and will increase macroeconomic policy adjustment, take more effective measures, and strive to achieve the annual economic and social development goals, which will benefit the adjustment of supply and demand in the domestic market. However, aggressive monetary tightening under high inflationary pressures has led to a cooling of US economic activity and a drop in demand for commodity consumer goods. U.S. manufacturing output fell 0.1% in May, the first decline since January, and was forecast for a 0.3% increase.
Prices of tungsten products on June 24, 2022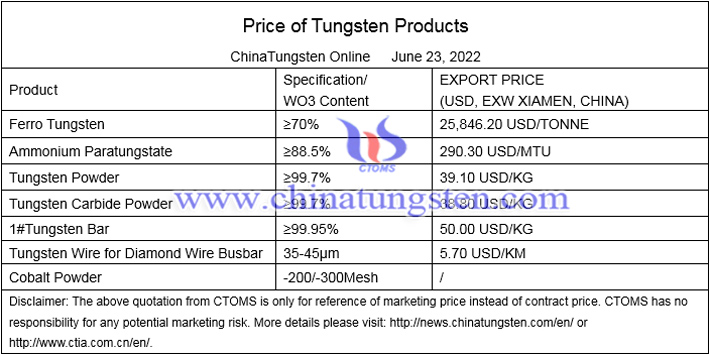 Picture of tungsten acid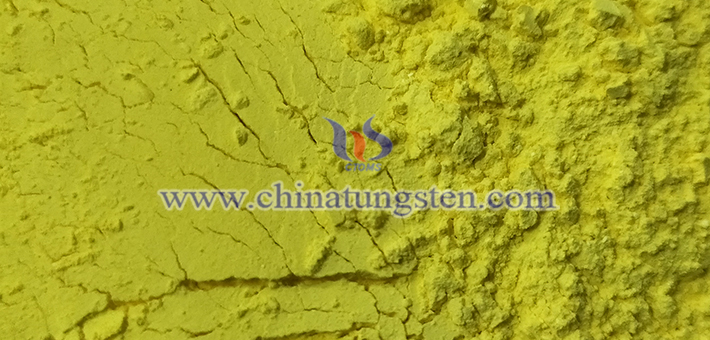 Follow our WeChat to know the latest tungsten price, information and market analysis.