Analysis of latest tungsten market from Chinatungsten Online
China's ammonium paratungstate (APT) and tungsten powder prices continue to decline in the middle of June, 2022. Recently, consumer coupons have been issued in many places, including 3C products and auto subsidies, which have boosted the vitality of the consumer market. It also coincides with the 618 online shopping festival and the overall consumption activity in the domestic market has increased.
However, for the tungsten industry, the demand release of downstream terminals is still slow compared to the output of raw materials, the pressure of price inversion is increasing, and the spot trading is not active. Mainstream tungsten products prices are in the downward trend.
In May, China's economy gradually overcame the adverse impact of the epidemic, demand gradually recovered, employment prices were generally stable, major indicators improved marginally, and the national economy showed a momentum of recovery. According to data from the National Bureau of Statistics, in May, the added value of China's industrial enterprises above designated size increased by 0.7% year-on-year and 5.61% month-on-month; the total retail sales of consumer goods was 3,354.7 billion yuan, down 6.7% year-on-year. From January to May, the national fixed asset investment (excluding farmers) was 20596.4 billion yuan, a year-on-year increase of 6.2%; private fixed asset investment was 11712.8 billion yuan, a year-on-year increase of 4.1%.
In the next stage, China will continue to efficiently coordinate epidemic prevention and control and economic and social development, intensify macro policy adjustment, fully promote the implementation of a package of policies and measures to stabilize growth, and focus on stabilizing the macroeconomic market.
Prices of tungsten products on June 17, 2022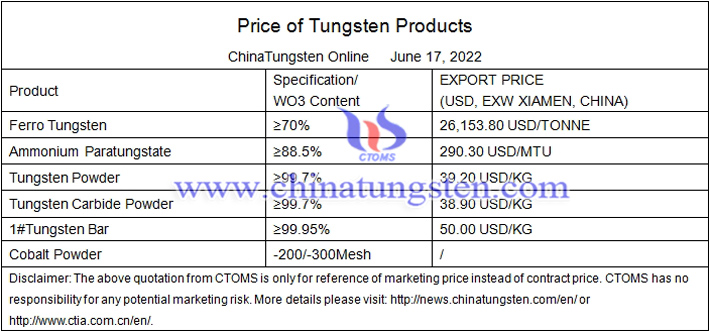 Picture of tungsten ore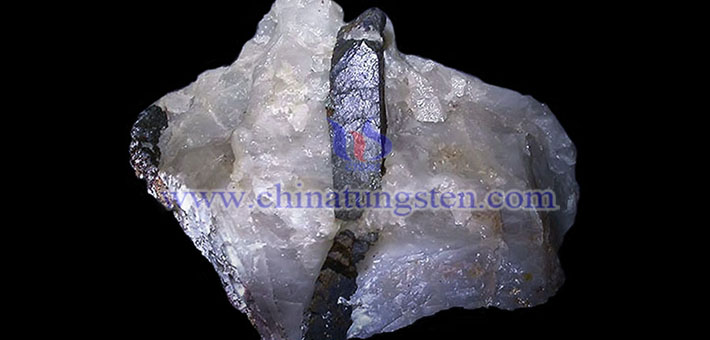 Follow our WeChat to know the latest tungsten price, information and market analysis.