Details

Category: Tungsten's News
Published on

Thursday, 13 January 2022 18:57
China's domestic rare earth prices show a general pattern of rising on January 12, 2022. Under the influence of many uncertain factors, the seller's market has a greater advantage, mainly because the prices of mainstream products continue to rise and the transaction volume has increased compared with the previous period.
Due to the rising prices of rare earths, some industry players are more worried about the market outlook. At present, the prices of praseodymium oxide and neodymium oxide have risen to around RMB 950,000/ton and RMB 1,010,000/ton respectively, and the price of dysprosium ferroalloy has exceeded RMB 3,000,000/ton.
From the perspective of positive factors, in addition to the good development prospects of emerging markets and the continuous emergence of favorable policies, which are the reasons for the re-examination of rare earth prices, the approaching Spring Festival and the rebound of the epidemic in many places have led to a slight decline in the output of rare earth production enterprises and obstruction of transportation. , which is also the main reason for the increase in supplier quotations. It is understood that since January 15, logistics in Jiangxi, Inner Mongolia and other places have been suspended one after another.
From the perspective of negative factors, the high price of rare earth raw materials and insufficient liquidity have largely suppressed the purchasing sentiment of downstream users, which in turn makes it difficult to increase the volume of high-level transactions.
In terms of news: Baotou Steel expects a net profit of 2.44 billion yuan to 3.65 billion yuan in 2021, a year-on-year increase of 501.05%-799.11%. During the reporting period, steel and rare earth prices rose year-on-year.
Prices of rare earth products on January 12, 2022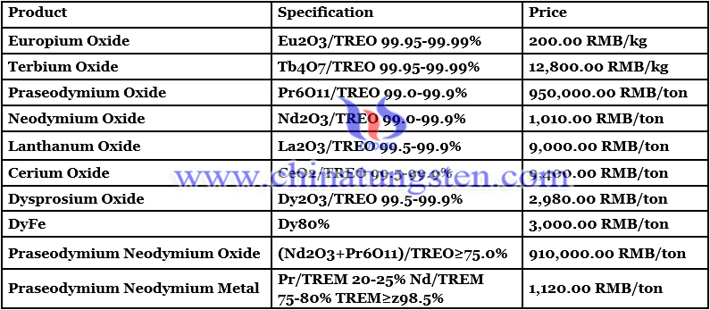 Picture of praseodymium oxide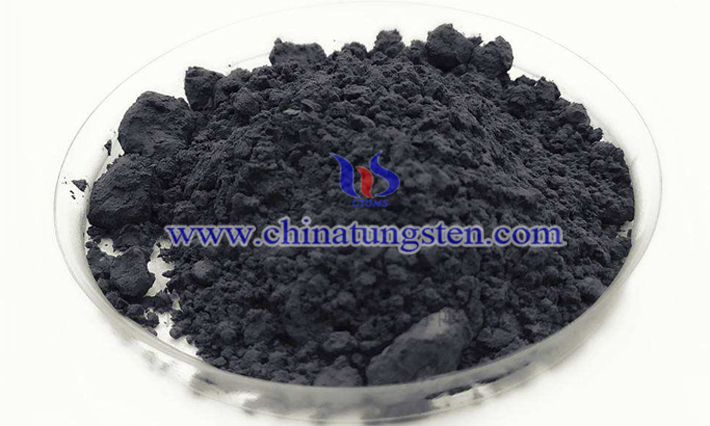 Follow our WeChat to know the latest tungsten price, information and market analysis.