Details

Category: Tungsten's News
Published on

Friday, 07 January 2022 17:20
China rare earth price has continued to rise as a whole in the first trading week in the year of 2022 began on Tuesday January 4. In the context of supply and demand imbalances, buyers and sellers have different mentalities, that is, sellers have a higher awareness of selling and raising prices, while buyers have a strong sentiment of lowering prices in order to avoid the risk of inversion.
At present, the prices of neodymium praseodymium oxide and neodymium praseodymium have risen to 880,000 yuan/ton and 1,090,000 yuan/ton respectively; the price of neodymium oxide has exceeded 1,000,000 yuan/ton, and the price of terbium oxide has moved closer to 12,000 yuan/kg.
According to Chinatungsten Online, the main factors that have led to the recent difficulty in increasing the supply of rare earth materials include stricter environmental protection policies, lower temperatures, tight epidemics in many places, insufficient supply of coal and electricity in winter, and blocked imports of Myanmar mines; the main factors driving the increase in the demand for rare earth functional materials The factors include the sound development of emerging markets and the continuous favorable policies of the rare earth industry. In addition, in order to ensure that enterprises can operate healthily around the Spring Festival, many buyers also consume in advance.
Prices of rare earth products on January 7, 2022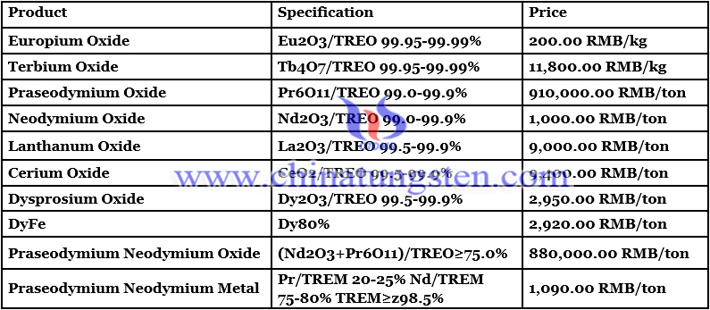 Picture of praseodymium oxide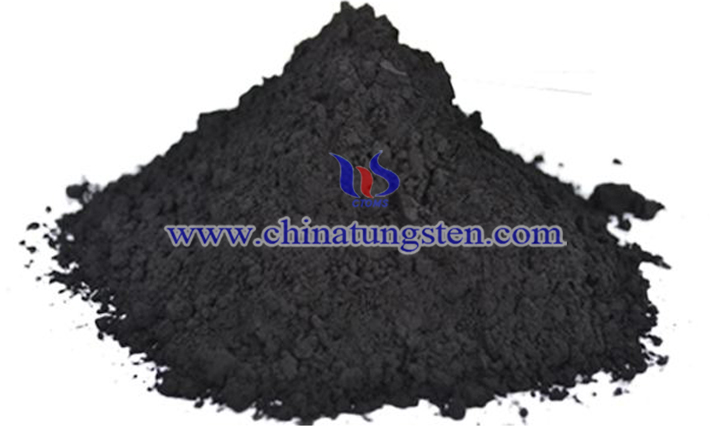 Follow our WeChat to know the latest tungsten price, information and market analysis.