Details

Category: Tungsten's News
Published on

Thursday, 06 January 2022 18:12
China's domestic rare earth price is showing a stable and upward trend on January 6, 2022. In addition to the tight supply of rare earth raw materials has boosted the confidence of holders to raise prices. At the beginning of the new year, many downstream users have increased their initiative to stock up. It also contributes to the increase in product prices.
From the supply side, in addition to lower temperatures, shortage of coal and electricity in winter, and strengthening of the order of the rare earth industry, which have led to the difficulty in increasing the domestic rare earth supply, some overseas countries such as Myanmar have higher geological risks, which are not good for the warming of my country's import market. The main factors hindering the increase in domestic rare earth spot stocks.
From the demand side, the rapid development of downstream magnetic materials industries such as new energy vehicles, consumer electronics, wind power generation and industrial robots has played a positive role in the increase in the use of rare earth permanent magnet materials. However, due to the current high rare earth prices and insufficient funds, buyers also basically maintain rational consumption.
In the news: In November 2021, coal procurement costs continued to rise month-on-month, while metallurgical coke, iron ore and other varieties fell. From January to November of 2021, the cumulative purchase cost of coking coal increased by 49.99% year-on-year; metallurgical coke increased by 52.80% year-on-year; domestic iron concentrate increased by 47.09% year-on-year, imported fines increased by 46.38% year-on-year; scrap steel increased by 35.75% year-on-year.
Prices of rare earth products on January 6, 2022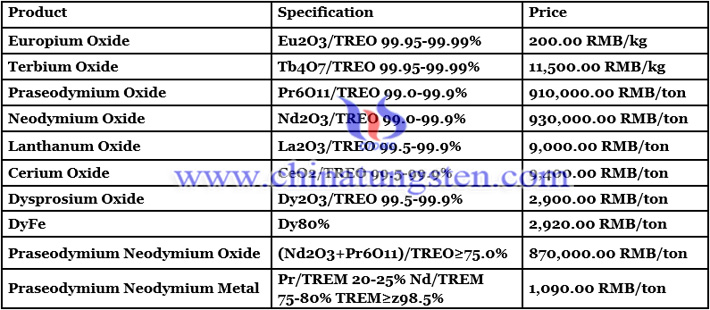 Picture of dysprosium ferroalloy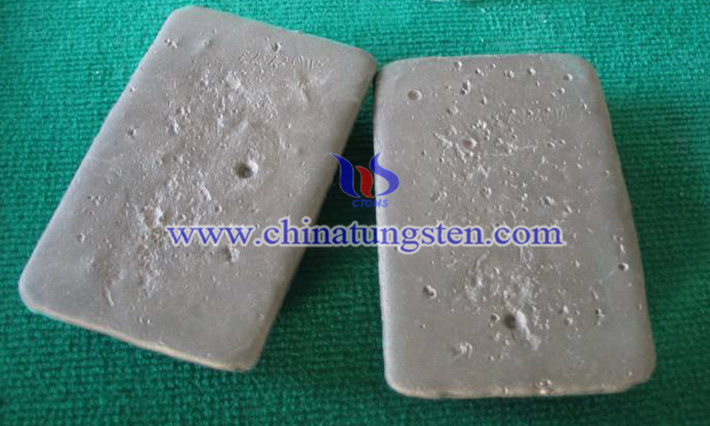 Follow our WeChat to know the latest tungsten price, information and market analysis.