Details

Category: Tungsten's News
Published on

Friday, 31 December 2021 09:22
Analysis of latest tungsten market from Chinatungsten Online
Ferro tungsten and tungsten carbide powder prices in the Chinese market keep strong on December 30, 2021 in the wake of tight supply expectations when most factories stop or reduce production for equipment maintenance.
Downstream cemented carbide companies have successively issued 2022 product price increase letters under the pressure of increasing production costs, further raising tungsten raw material manufacturers' strong rised mentality. Market prices of most products are in the upward trend, but trading in both domestic and overseas markets keeps quiet affected by the holiday of Christmas and New Year's Day. In the short market, participants mainly pay attention to the stocking up after the holiday.
In the "14th Five-Year Plan" of the raw material industry development plan, the improvement of resource security capabilities includes rational development of domestic mineral resources, optimizing the management mechanism of annual total mining control indicators, scientifically regulating the mining scale of rare earth, tungsten and other mineral resources; expanding diversified resource supply channels, developing "urban mines" resources, supporting superior enterprises to establish large-scale scrap steel and recycled aluminum, copper, lithium, nickel, cobalt, tungsten, molybdenum and other recycling bases and industrial clusters, and promoting the integrated development of recycled metal recycling, dismantling, processing, classification, and distribution.
Prices of tungsten products on December 31, 2021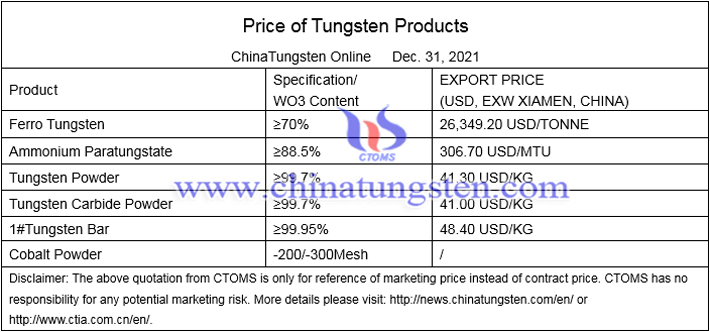 Picture of tungsten rod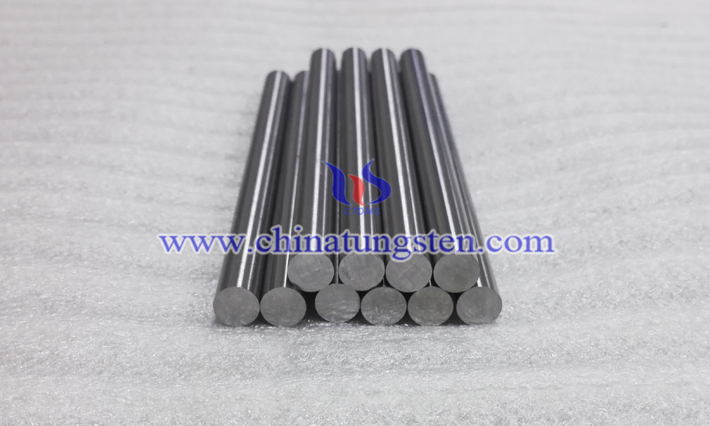 Follow our WeChat to know the latest tungsten price, information and market analysis.