Details

Category: Tungsten's News
Published on

Monday, 22 November 2021 18:15
At the beginning of the week, China's overall domestic rare earth market has not changed significantly. Affected by factors such as the difficult increase in the supply of raw materials, the good demand from downstream users, the continuous introduction of favorable policies, and the imminent restoration of Myanmar border ports, the performance of the light and heavy rare earth markets is different.
It is difficult to rise and fall, and the price of dysprosium and terbium products fluctuates greatly. At present, the mainstream price of praseodymium and neodymium oxide is around 785,000 yuan/ton, and the price of terbium oxide is about 10,800 yuan/kg.
News: Benefiting from the "dual-carbon" policy, it is estimated that the compound annual growth rate of newly installed domestic wind power will reach 20% from 2021 to 2025. With the gradual increase in the penetration rate of permanent magnet direct drive motors in wind turbines, it is estimated that 2025 The annual demand for NdFeB in the field of wind power is 27,000 tons, and the prospect of the rare earth market continues to improve.
Prices of rare earth products on November 22, 2021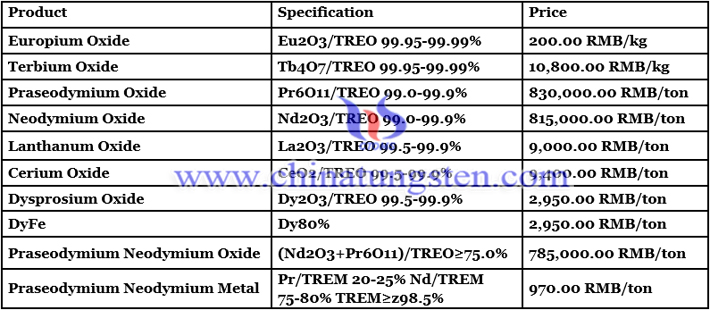 Picture of metal terbium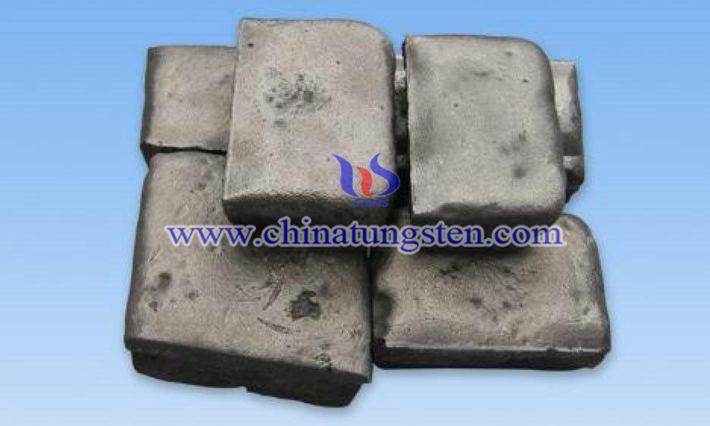 Follow our WeChat to know the latest tungsten price, information and market analysis.