Details

Category: Tungsten's News
Published on

Monday, 22 November 2021 18:08
China rare earth price showed a slight correction trend at a high level in the week ended on Friday November 19, 2021. Under the intertwining of long and short factors, the price game between buyers and sellers is obviously fierce, which hinders high transactions and makes it difficult to find low-priced supplies. Currently, the price of praseodymium and neodymium metal is about 970,000 yuan/ton, and the price of dysprosium-iron alloy is about 2,950,000 yuan/ton.
In the light rare earth market, the overall bullish sentiment is still strong. This is mainly due to the support of good downstream demand and difficulty in increasing the supply of raw materials in the short-term. However, the increase in the price of rare earth raw materials has led to a substantial reduction in the profitability of downstream companies, and the order growth rate has increased. In the medium-heavy rare earth market, there is an overall priceless pattern. With the support of low raw material stocks and acceptable performance in the light rare earth market, suppliers have a strong desire to increase prices, but due to poor liquidity of funds and in order to avoid the risk of upside-down, consumers generally remain cautious and purchase on-demand.
Prices of rare earth products on November 19, 2021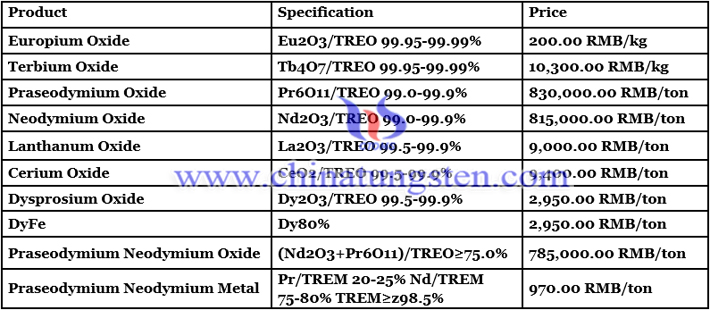 Picture of lanthanum metal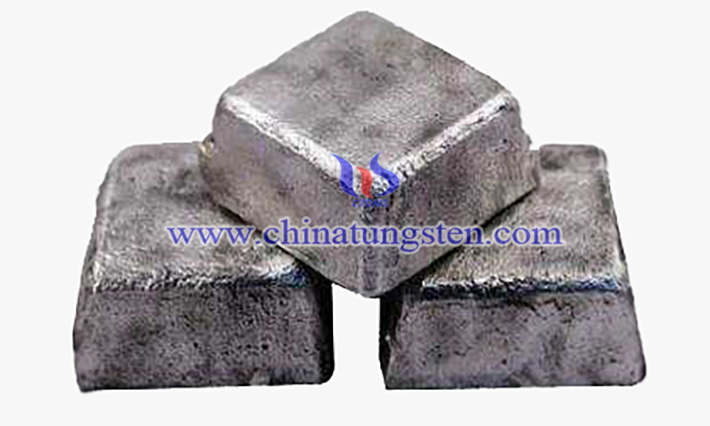 Follow our WeChat to know the latest tungsten price, information and market analysis.