Details

Category: Tungsten's News
Published on

Saturday, 18 September 2021 22:02
Australis's Ionic Rare Earths' goal of adding indication and measurement resources to its Makuutu project appears to be proceeding exactly as planned, and drilling is beginning to return to thick, high-grade mineralization.
As part of its Phase 4 drilling program, the analysis of the first 50 holes drilled confirmed the intersection of the thick, high-grade, and near-surface intervals of the ion-adsorbed clay containing rare earth elements.
These holes were drilled by Ionic Rare Earths to fill the current Makuutu central area east resource area at 200m intervals to increase the confidence from inference to indication classification, which is sufficient for mine planning and support feasibility studies.
Although all 50 holes provided the intersection of clay and saprolite mineralization with a grade higher than the resource boundary, significant results include: 8.2m, 1,359 ppm of 3.3m (RRMDD324) of total rare earth oxides (TREO); 8.4m at 1,258ppm TREO from 2.8m (RRMDD316); 13.4m, 1,232ppm TREO distance of 4m (RRMDD320); 8.4m, 1,214ppm TREO distance of 3m (RRMDD294); and 11.2m at 1,160ppm TREO from 2.1m (RRMDD315).
The other two batches of samples are currently in the Perth laboratory, while the fourth batch of samples will be sent from Uganda within a few days. Drilling is also continuing, with more than 325 holes completed in the planned 7,800m project, totaling 6,200m.
The stage 4 drilling plan status plan shows completed and planned boreholes, covering the Makuutu Rare Earth Project and MRE and the target area.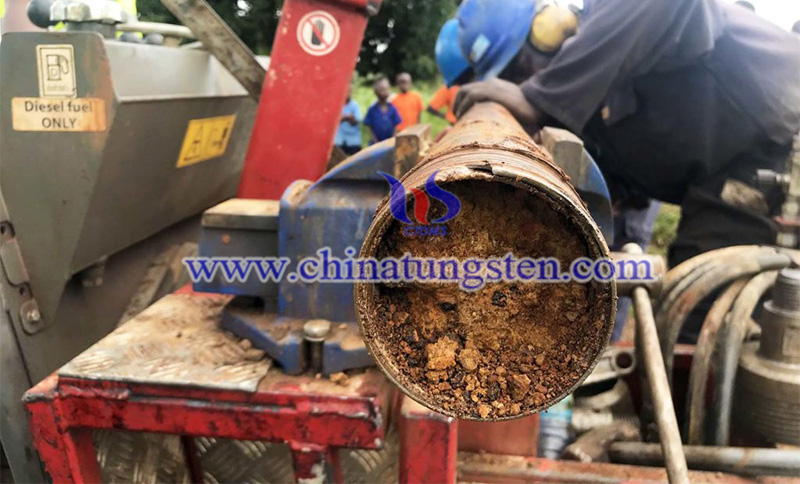 "Given the continuity of the clay previously observed at Makuutu, these filling results are in line with expectations," said Managing Director Tim Harrison.
"The thick clay mineralization in the central-eastern region of Makuutu is expected to add significant grades and tonnages to the indicated resource classification of the project as part of the next mineral resource estimate update that is expected to be carried out at the end of the first quarter of 2022, and is expected to become The key input of the feasibility study is before October 2022.
"The near-surface results with such a thick high-TREO grade area observed in these filling results are very positive. The early inferences of the project's mining plan have the potential for higher-grade mining stocks, and may have a significant impact on the economics of the feasibility study." The central and eastern region of Makuutu currently has 37 million tons of resources with a grade of 740ppm TREO.
Ionic's Makuutu project is one of the few known ion-adsorbed clay rare earths deposits outside of China with economic development scale. These deposits are generally considered to be some of the cheapest and most readily available heavy rare earth resources.
The company currently holds 51% of Makuutu's shares, but it will increase to 60% after completing the feasibility study by October 2022. It also has the right of first refusal to acquire the remaining 40% of the project. It also plans to complete the downstream scoping study in the middle of 2022, and preliminary metallurgical testing is already underway to support process modeling, which will support process design using traditional solvent extraction.
Makuutu's current global mineral resources under 650ppm TREO are estimated to be 315Mt, and a large number of exploration targets are located in a 37-kilometer-long area with mineralization tendency.