Details

Category: Tungsten's News
Published on

Wednesday, 28 October 2020 18:25
Soutbay Tungsten Mine (Саутбай) project invested and developed by Shindong Resources of South Korea in Uzbekistan made new progress. Virtual talks have been held between the First Deputy Minister of Investments and Foreign Trade of the Republic of Uzbekistan Laziz Kudratov, Chairman of Shindong Resources company, Chairman of Korea Uzbekistan Business Association Kim Yong-gu and Vice-Chairman of this association Kim Chang-keo. It is the only progress in cooperation between the two sides in the past five years.
During the talks, issues related to the acceleration of the implementation of the project for the development of a metal ore deposit at the Soutbay site in the Navoi region were considered.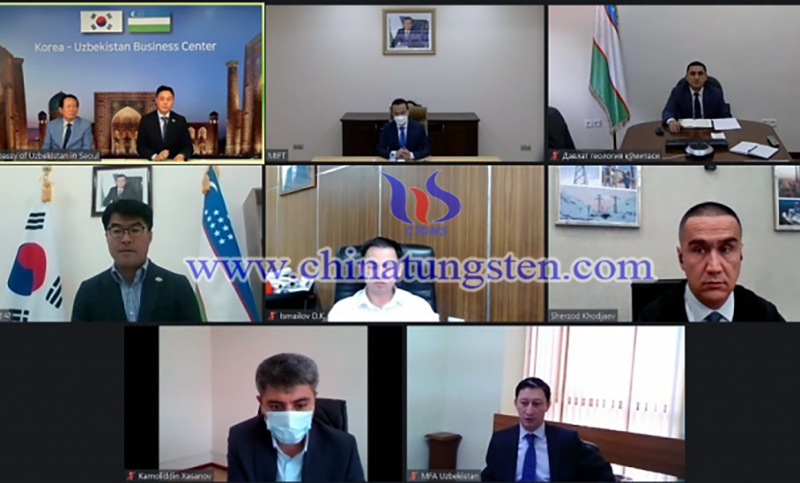 Representatives of South Korea noted the completion of a feasibility study of the project, which will be sent to the Uzbek side for consideration, assessment of its effectiveness and payback. This important investment project for Uzbekistan provides for the creation of a full-fledged cluster for the extraction and processing of metallurgical raw materials and the production of export-oriented products with high added value.
The parties agreed on joint steps to implement measures aimed at providing the project with external infrastructure, as well as considering the tax rates for the use of subsoil. The Uzbek side expressed its readiness to provide all kinds of assistance in the successful implementation of the project and its promotion for the development of the country's industry.
As early as 2011, Shindong Resources signed an agreement with the National Geological and Mineral Resources Commission of Uzbekistan. According to the agreement, the two parties established a joint venture "Uz-KorTungsten" in 2013, with Uzbekistan holding 49% of the shares and South Korea holding 51% of the shares. Since then, the South Korean side has carried out relevant investigation and research work on the Soutbay Tungsten Mine. In 2014, it was decided to build a mining and dressing plant. However, due to various reasons, the construction of the project has been delayed and is still in the research stage.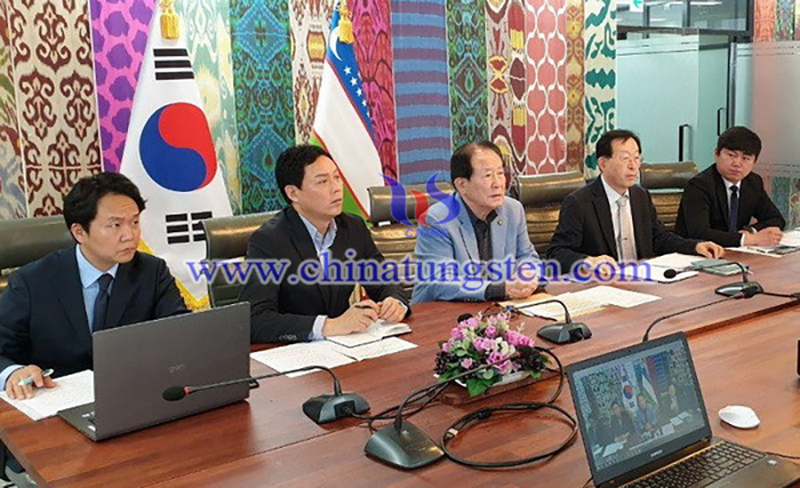 The Soutbay Tungsten Mine was discovered in 2002 and is located in Navoi State, Uzbekistan. The ore reserves are 4 million tons and WO3 is about 19,900 tons. The project is expected to invest 150 million US dollars and is designed to produce 1,500 tons of highly concentrated tungsten concentrate per year.