Details

Category: Tungsten's News
Published on

Thursday, 15 October 2020 17:46
Rare earth market quotation in China: DyFe, dysprosium oxide prices drop on October 15, 2020 while lanthanum oxide price maintains stability as most buyers consider profit-taking while buyers remain cautious sentiment. In the short term, the market is expected to stabilize.
From the perspective of positive factors, firstly, it is currently in the stage of "Golden September Silver October", and most industry insiders have great expectations for the future market; secondly, new energy vehicles, new and old infrastructure, 5G and strong magnetic markets all performance well. To a certain extent, it can provide investors with greater trading power, and offer confidence for suppliers to keep firm offers; thirdly, affected by costs and profitability, rare earth smelting companies are not willing to reduce prices.
From the perspective of negative factors, firstly, the listing prices of Southern and Northern Rare Earth have been lowered, which has caused a greater impact on the market, so overall new orders have been decreased; secondly, it is difficult for the rare earth export market to recover considering continued spread of global epidemic, geopolitical conflicts in various countries, and the approaching of US, which in turn leads to increased wait-and-see sentiment among traders.
In the news: The latest listing prices of Southern Rare Earths this week showed that gadolinium oxide dropped by 4 million yuan/ton to 170,000 yuan/ton; holmium oxide dropped by 10,000 yuan/ton to 410,000 yuan/ton, and the remaining prices are unchanged.
Prices of rare earth products on October 15, 2020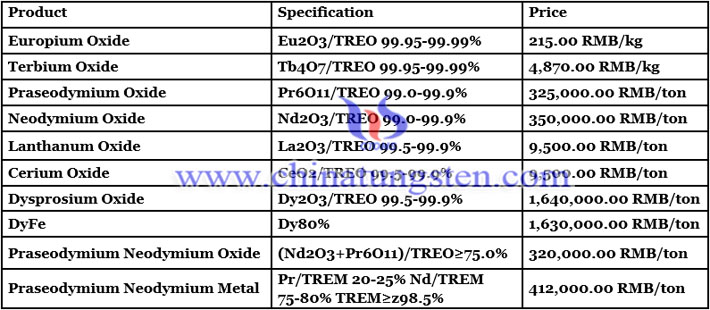 Picture of lanthanum oxide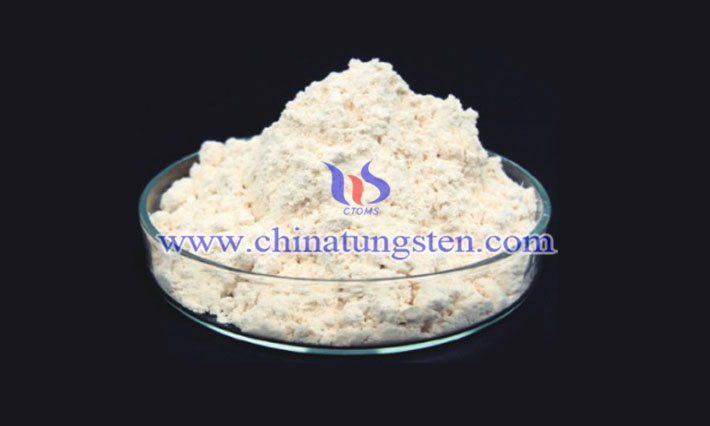 Follow our WeChat to know the latest tungsten price, information and market analysis.