Details

Category: Tungsten's News
Published on

Wednesday, 09 September 2020 15:00
Rare earth market quotation in China: europium oxide, lanthanum oxide and praseodymium and neodymium metal prices remain weak adjustment in early September, 2020 because end users do not accept current level of resources. At the meantime, upstream businesses intend to sell at high prices due to high production costs.
In the light rare earth market, product prices have not fluctuated significantly for the time being. Under the situation of limited industrial support such as 5G mobile phones and new energy vehicles, downstream demand is gradually decreasing. However, the "Golden September" season and the purchasing and reserve signal and other favorable factors boost confidence of mainstream suppliers to some extent.
In the medium and heavy rare earth market, there is still a lot of room for improvement in on-site trading activity. Downstream magnetic material companies basically maintain on-demand procurement and reasonably control inventory growth. This is the main reason for the stabilization and rebound of market prices.
In the first half of 2020, Minmetals Rare Earth realized operating income of RMB 694,812,100, and net profit attributable to shareholders of listed companies of RMB 159,117,200; net of non-main business impact, realized net profit of RMB 45,526,300 attributable to shareholders of listed companies after deducting non-recurring gains and losses.
Prices of rare earth products on September 9, 2020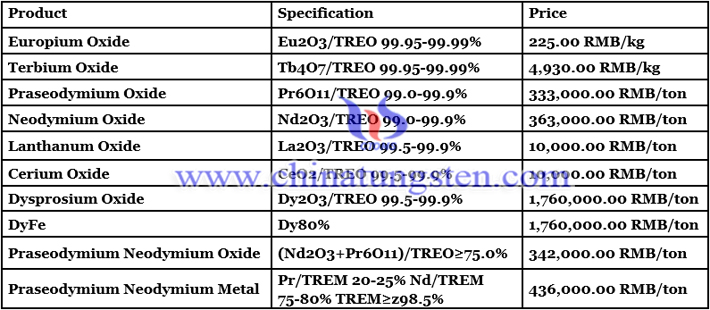 Picture of praseodymium and neodymium metal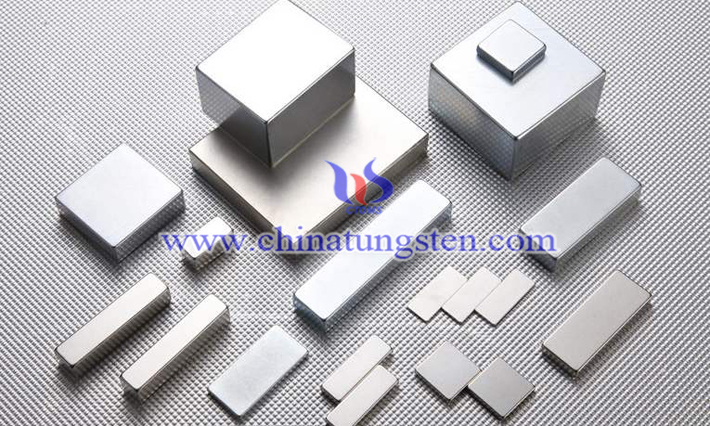 Follow our WeChat to know the latest tungsten price, information and market analysis.