Details

Category: Tungsten's News
Published on

Friday, 07 August 2020 16:45
Rare earth market quotation in China: the neodymium oxide, praseodymium neodymium oxide and praseodymium neodymium metal prices continue to increase in the week ended on Friday August 7, 2020. Downstream buyers are active in taking goods while suppliers have strong rised mentality.
In the light rare earth market, under the influence of severe weather, increased environmental protection efforts, and increasingly clear expectations of purchasing and storage, rare earth smelting companies generally have a strong wiliness to sell their products. In addition, the global new energy industry is expected to be better developed in the second half of the year, so mainstream prices have risen sharply; in the medium and heavy rare earth market, on-site trading activity is quiet, and the room for market price increases is relatively limited, which is not as high as the price increase of light rare earth products. This is mainly because the price of medium and heavy rare earth products is already at a high level and the demand shows no increase.
In July, the average sales price per ton of Ganzhou high yttrium oxide (rare earth) and medium yttrium europium compound (rare earth) were 190 million yuan and 147 million yuan, respectively, unchanged month-on-month, a slight increase of 1.38%, and a decrease of 9.52% and 13.53% compared with the same period last year. The average sales price of Ganzhou tungsten concentrate in July was RMB 79,000 per ton, a slight drop of 1.25% from the previous month, and a price increase of 12.86% compared with the same period last year, according to the report.
Prices of rare earth products on August 7, 2020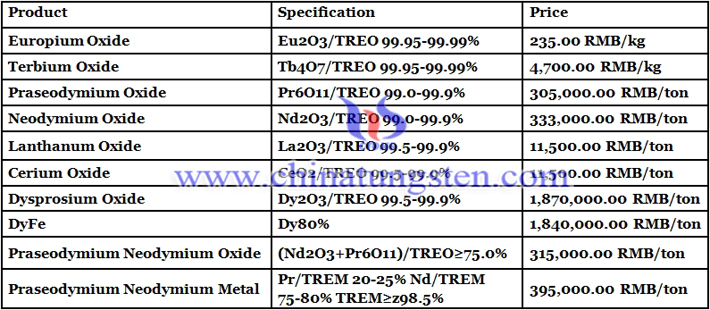 Picture of neodymium oxide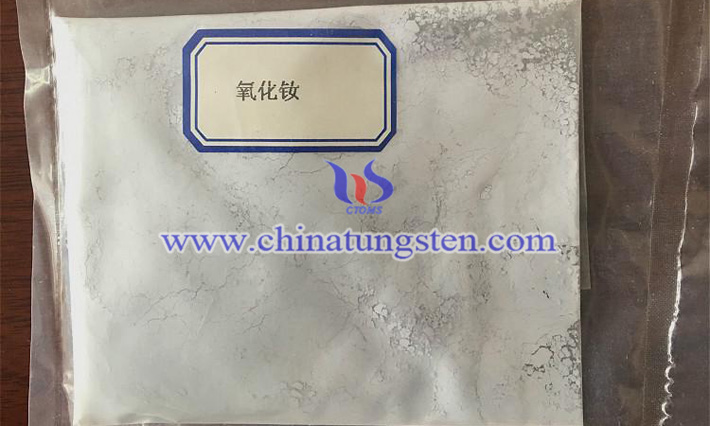 Follow our WeChat to know the latest tungsten price, information and market analysis.