Rare earth market quotation in China: the praseodymium oxide, lanthanum oxide and cerium oxide prices maintained stability in the week ended on Friday July 31, 2020 when the whole market trading became active and downstream buyers had high willingness to prepare raw materials.
In the light rare earth market, the fundamentals are still good. Affected by the high temperature and rainy season, it is difficult for rare earth mining companies in mining, which has reduced production. In addition, due to the limited import volume, holders are generally willing to cover their stocks and reluctantly cut sell prices. The quotation of neodymium and praseodymium products rose slightly; in the medium and heavy rare earth market, the overall operation continued to improve. In addition to the higher enthusiasm for the development of the new energy industry, which played a certain role in supporting market confidence, the number of rare earth resources imported from Myanmar declined, which also provide greater strength for traders keeping firm offers.
Prices of rare earth products on July 31, 2020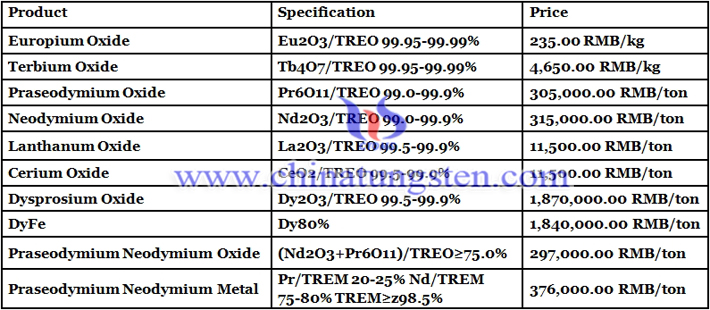 Picture of cerium oxide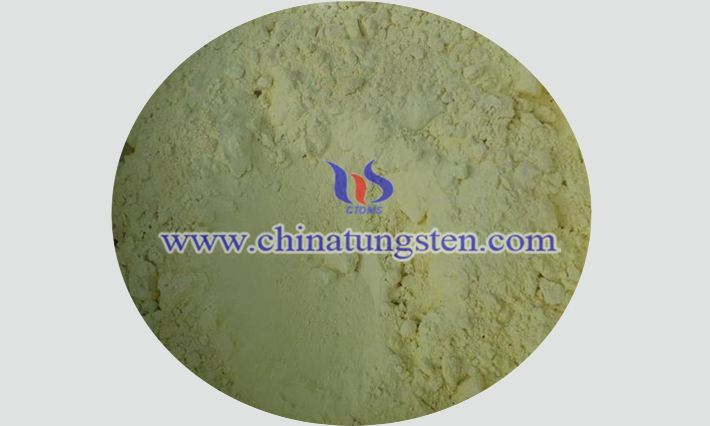 Follow our WeChat to know the latest tungsten price, information and market analysis.