Rare earth market quotation in China: the latest prices of terbium oxide, praseodymium oxide and praseodymium neodymium oxide edge higher compared with last trading day. On the one hand, banned imports of Myanmar mines continue to support prices of heavy rare earth products; on the other hand, China raised the control in rare earth resources after the international trade consultations. Rare earth prices rose sharply in May and now, more and more insiders return to rationality. In the short term, the market tends to stabilize.
Prices of rare earth products on June 4, 2019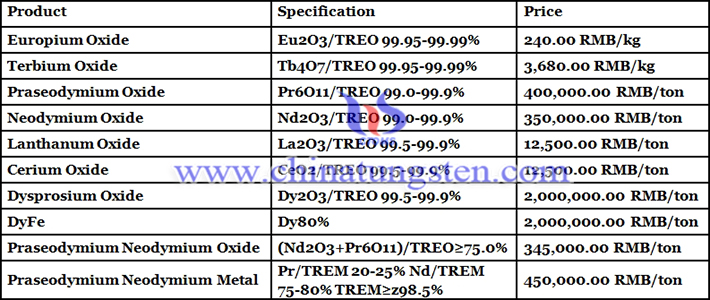 Picture of lanthanum oxide
Follow our WeChat to know the latest tungsten price, information and market analysis.