Although transactions of high-price molybdenum concentrate are rare and international molybdenum price falls sharply, Chinese sellers keep stable quotations. Downstream purchasers decide to hold back purchasing because of cost overhang and poor performance in international market. Considering the tightening availability of molybdenum concentrate and some low-price transactions, the raw material market will be in a stalemate in the short term.
Offers from most ferromolybdenum manufacturers stabilize at RMB 109,000-110,000/t. most private enterprises expressed that they will not sell when the price is lower than the cost. Market participants now mainly wait and see to avoid risks and thus market enquiry is quiet.
Molybdenum chemical enterprises face pressure of high production costs of raw materials, transaction prices and environmental protection inspection, so they have to raise product offers. The environmental checks result in unstable production of some enterprises, even stopping production, which increase the cost to some extent. Meanwhile, the weak demand in the whole terminal market decreases high-price transactions.
Molybdenum product market maintains stability at present. Molybdenum powder enterprises carry on the order delivery normally, waiting for a new round of purchasing. The price and quantity for downstream deep processing products are both stable. Part of enterprises expressed that recent orders decrease, but as they are busy with delivery of pre-orders, the quotation is not affected. In the short term, molybdenum product market will stabilize.
Prices of molybdenum products on May 10, 2018

Picture of molybdenum trioxide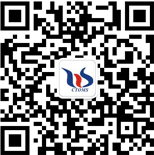 Follow our WeChat to know the latest molybdenum price, information and market analysis.