Details

Category: Tungsten's News
Published on

Friday, 21 December 2012 11:13
Collected by Chinatungsten Online-As part of a larger effort to consolidate and enhance the industry, China's jet engine makers, led by Aviation Industry Corp. of China (AVIC), are expected to invest 100 billion yuan (US$16 billion) in jet engine development in the near term, and perhaps up to 150 billion yuan (nearly US$24 billion) by 2015. According to Reuters, "Some Chinese aviation industry specialists forecast that Beijing will eventually spend up to 300 billion yuan (US$49 billion) on jet engine development over the next two decades."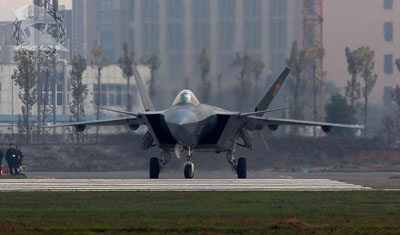 With this level of capital investment, which is many times larger than previously-reported levels, China is finally deploying the financial wherewithal needed to enable major breakthroughs. For context, the Pratt and Whitney F135 powering the F-35 Lightning II, which is the world's most advanced and powerful tactical aircraft engine, is estimated to cost around US$8.4 billion to develop (at least in terms of officially-reported funding sources). This aircraft engine is going to use high-temperature alloy as main material. Tungsten, as the highest melting point metal, is the most important element in supper alloy.
China has made progress in recent years with metallurgy and manufacturing techniques, especially in supper alloy and high-temperature alloy. China is also utilizing its tungsten resource to make a breakthrough in metallurgical technology. As to the technology of aircraft engine, components and systems design, integration, and management as the most probable weak points that are holding back engine production. Chinese engines have suffered blade warp and destruction and other problems, both during ground testing and apparently also under high RPM, rapid turn conditions in flight that produce high centrifugal and g-forces (e.g., in J-11B aircraft).
In order to remedy this, China's military jet engine makers need to achieve some of the same production and process management breakthroughs that the personnel and facilities making the airframes and avionics have attained over the last two years. To facilitate such efforts, AVIC Engine has been recruiting experienced engine designers. Given the progress elsewhere in the sector and China's continuing acquisition of technical and process management information through trial and error, research, and industrial espionage, the probability is rising that China's jet engine makers will surprise the outside world in the next few years with a reliable, mass-produced version of the WS-10 engine.
Tungsten Manufacturer & Supplier: Chinatungsten Online - http://www.chinatungsten.com
Tel.: 86 592 5129696; Fax: 86 592 5129797
Email: sales@chinatungsten.com
Tungsten News & Tungsten Prices, 3G Version: http://3g.chinatungsten.com
Tungsten News & Tungsten Prices, WML Version: http://m.chinatungsten.com